How to blog series
The Key is Know What You Want to Say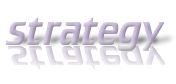 Recently someone told me that he's been trying to write a a blog post for almost a week now and every time he tired he ended deleting it.
"Everything I write sounds like a valley girl talking to alien first grader. Nothing makes sense. It's all over the place."
"What is it that you want to say?"
He started at me and then admitted, "I don't know."
It's hard to write clearly if you don't know what you want to say.
Try constructing an idea like a three-course meal.
Construct Your Post or Presentation Like a Three-Course Meal
If you think of an article or a presentation as a fine meal, the middle is the main course. That's where the fine dining is. It's the centerpiece. The entree takes the longest time and the most care. The executive chef is the one who plans it and prepares it. Put your best effort there–where it counts.
So decide what you'll be serving as the key part of the meal first thing.
Is it something you've just learned, observed, or read about that's set you thinking?
Is it a pattern of behavior that keeps appearing that you want highlight and encourage or discourage?
Could it be your view about an event you're about to be attending?
Have noticed something in another industry that seems to apply to the one that you work in?
Have you found a solution to a common problem or a problem with a commonly promoted solution?
Gather the thoughts and proofs that will make the message of your post or presentation delicious to take in. Once you've got that underway, you can choose the appetizer and the dessert.
Maybe you'll whet the audience's appetite with a story that brings them to the problem you're solving or a question that you'll answer fully in a very satisfying ending. Take the time to see how the beginning and end compliment each other to tie all together.
In this manner …
Course 1: Give readers a taste of your topic. This gives you a chance to capture their attention and focus their minds on your ideas. You can draw them in and prepare them for what you are about to say. By starting in the middle you already know what that is. So writing this part is much easier.
Course 2: Serve up your ideas with facts and details to support them. By starting in the middle, you can spend your time polishing the finer points and placing your brand in the best light for readers to discover its value on their own.
Course 3: Leave your audience satisfied with tidbits of why your ideas are important to them or give them reason to reflect back on what you said. Show that you fulfilled your promise. Let your audience savor the fact that your article was a service to them, and they'll understand why coming back to see you is a good idea.
There's added value in presenting your information as a three-course article. Starting in the middle establishes a clear structure that's easy to follow. It frees your audience to concentrate on the information that reveals your story and shows your expertise.
How do you structure your blog posts and your presentations?
Be irresistible.
–ME "Liz" Strauss
Work with Liz on your business!!