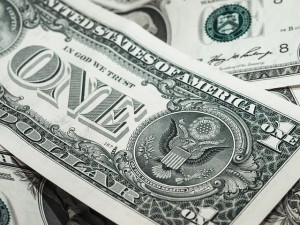 How is your business doing these days when it comes to making revenue?
While all business owners would love to say their companies are running well that is not the case.
With that in mind, you want to do all you can to increase the odds of having a lot of money coming in and growth potential.
So, are you cooking up success for your brand?
Know How to Bring in More Business
In your quest to bring in as much business as possible, remember the following keys:
It all starts with mission plan – Knowing why you went into business and having a mission plan are crucial. Running a business without a purpose can doom you sooner than later. As an example, if you opened up a burger business, did you do ample research on other such eateries around town? If not, you may soon discover that the area is overrun with burger businesses. While everyone should have a piece of the pie, the reality is most consumers will have favorites. Over time, you could find your brand being outdone for a variety of reasons. Know your mission from day one and do your best to stick to it.
Hire the best – Unless you run a one-person show, you're going to need to hire good help. With that in mind, be sure to investigate each individual you consider bringing on. Even if their role with the company will be minimal at best, you want the brightest talent out there. As important as their skills will be, make sure you hire people who want to work for you. Some individuals are looking for a paycheck and do not care about how much time and effort they put into a job. When you interview someone for a position with your business, get a feel for if they in fact want to be there or not.
Is it time to grow? – If the business is doing well and growing now, when is the right time to expand? Know if another burger franchise for sale is in your best interests. Should you decide to grow, you want to make sure you find the perfect fit for such expansion. This includes the right part of town, the best property, and of course an audience of consumers to sell to.
Give your brand plenty of promotion – Last; be sure to promote your brand as much as possible. This means not only via social media, but having a viable website too. Review your site on a regular basis to make sure it is chock-full of valuable info for consumers. You also want to be sure it loads fast. Many consumers will go elsewhere if they come to websites that are slow and tricky to navigate. Also have contact information easy for consumers to find when perusing your site.
From burger franchises to many other models you can come up with, being a business owner can be rewarding.
That said you need to do everything possible to make it work each day.
So, are you ready to get cooking on your business venture?
Photo credit: Pixibay
About the Author: Dave Thomas covers business topics on the web.