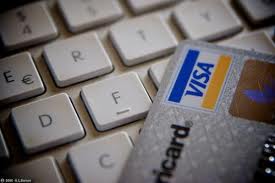 The smart small business owner is the man or woman who gives their customers options.
With that being said, what options do you give the customers who buy goods and services from you? Is it a cash-only policy or do you also let customers charge, perhaps even using mobile payments?
As more customers look for the most affordable and convenient shopping experience, it behooves the small business owner to let consumers buy with more than just cash.
If you stop and think about it, look at what you are missing out on if you have been a cash-only business up to this point:
* Many customers do not like carrying sizable amounts of cash on their person, so they will typically spend less with you if they can't charge via traditional means or mobile payments;
* Many customers will shop on impulse if they have the plastic option, meaning you stand to gain more sales. As many consumers battle through tough financial times, they are less apt to spend when you only accept cash, as it is more painful to part with the green stuff from their wallets or purses;
* Many customers like the ability to buy while on the go or do online shopping in the convenience of their homes. If you only accept cash payments, you limit the amount of sales you can register.
With those three reasons for accepting more than just cash payments, will 2013 be the year you expand your customer offerings.
When it comes to standard credit card transactions, don't let the reports of customers cutting back on their plastic scare you.
Yes, a number of surveys do indicate that customers are slicing down their credit card debt, but that doesn't mean they won't charge for quality products and services.
According to The Fed, consumers have cut back on using credit cards since the 2008 credit crisis. Just over four years ago, Americans had compiled $1.03 trillion in credit card debt, an all-time high. In July of 2012, it was $850.7 billion — or 17% less. One financial expert pointed out that while many Americans continue to spend, they have instead turned to using pay-as-you-go-debit cards and cash as opposed to credit.
Despite that news, the smart business owner will make sure that credit cards are an option for his or her customers. Without them, one's sales are likely to be impacted.
Mobility Matters Going Forward
Another area to focus in on in 2013 is mobile payments.
Portio Research recently reported that more than 81 million people around the globe used their mobile devices to make purchases (including in-app payments, mobile ticketing and mobile coupons) only three years ago. Prior to 2015, that figure is projected to hit some 400 million users worldwide.
If you have yet to delve into mobile payments for your business, think about the potential sales you could be missing out on by not offering them. With more mobile technology on the way, it only stands to reason that many consumers will want the speed and ease of making purchases with such payments.
In the event you have had a cash-only policy up until now, rethink the options available to you going forward.
With credit cards and mobile payments, your company could unlock the door to substantially more business.
Photo credit: bizplanhacks.com
About the Author: Dave Thomas covers small business topics for various websites, including gold prices.