by
Rosemary O'Neill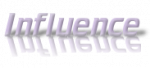 The best (and worst) part of being an entrepreneur or small business owner is the sheer unpredictability of day to day life. Planning anything is tricky when you have no idea what's going to happen next.
Welcome to life as a glamorous business person!
There's a scene in the movie Parenthood in which the grandmother reflects on life as either a merry-go-round or a rollercoaster. Later, Steve Martin's wife (played by Mary Steenburgen) tells him that she "loves the rollercoaster." He's worried about everything that happens, and she is excited by the thrill of not knowing what's around the bend.
If you can't embrace the chaos, you should not own a business.
So how can you cope with life's curveballs?
Go ahead and make strategic plans for 3-5 years out, but also incorporate flexibility. Revisit your plans routinely and update them to account for changes.
Create some very short-term plans as well. Do you know what you want to accomplish this week? This month?
Make sure you have activities that you love outside of your business. Don't sleep with your phone under your pillow. Leave a zone of peace that you can escape to when the rollercoaster takes you upside down.
Keep friends close to you who will support you when things get scary. Business is unpredictable, but a strong network of "people who won't let you fail" offers a refuge of comfort so that you can carry on.
Remember that chaos works in both directions—if today's surprise is a total disaster with your shipping, tomorrow's surprise could be a big new customer inquiry.
Have standards, routines, and training in place to make sure that the little things are under control (or as under control as they CAN be). You shouldn't have to be reinventing the wheel every day.
Find a way to keep it all in perspective. Volunteer for a non-profit, look out at the ocean, stargaze, find a touchstone that will show you your place in the universe on a regular basis. It's easy to start thinking that if the FedEx doesn't arrive on time, all is lost. Step back in humility once in a while and realize the true importance of things. Let your dog lick your face, kiss your son or daughter.
Don't surround yourself with people who live in chaos on purpose. You know them, right? They carry a cloud of disaster around with them, and they attract it. Keep those people at arm's length and maintain your sanity.