Guest Post by Stacey Acevero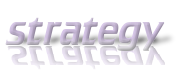 Stories Stay With Us
Remember as a kid when you listened to stories around the campfire? The ones that gripped you and stayed with you long into the night were the ones that played upon your emotions. They scared you or made you cry or made you laugh. In other words, they moved you.
Do the same for your online audiences. Use storytelling to make your content marketing stick in their heads. When you do, you'll give your content more mileage because not only will people respond to your message, they'll remember it longer, too.
You may wonder where storytelling fits into your content marketing. After all, you're just trying to get the word out on your brand, right? Wrong. Just getting the word out isn't enough to create a following. You've got to make a connection with people and there's no better way than drawing them in with stories that tap into their emotions.
To give your content marketing an emotional touch, follow these 3 storytelling tips:
1. Find The Stories Around You
When we meet new people, we establish connection through sharing stories — where we went to school and why, what kind of work we do, what things in our lives define us. Imagine your reader is a new acquaintance. What kind of story can you tell to get them engaged quickly?
Think about the things that set your company apart – those details that you'd share first to give people a sense of you and your brand. For example, at the heart of every company is the story of the person who had a big idea. Think about your company, what is the inspiration behind its inception? You've got a story right there.
2. Build Your Story Around A Character
A strong story has a character audiences can connect with and a plot that keeps them engaged. Find the human factor in your brand and make it your central character. Introduce employees who are making a difference in their communities or share compelling profiles of the people who have benefitted from your products.
Then offer readers a glimpse into how these people changed, i.e., through the volunteer work for an important cause or because of the positive impact your products made in their lives. The journey of a character through circumstances carries more clout when readers see how those events shaped that character.
3. Use Emotion To Make An Impact
People are drawn to emotional images and language, so use those powerful tools in your content marketing.
Photographs and video can immediately boost your content curb appeal. They can also provide inspiration to your content creation. For example, a humorous video can not only grab audience interest, it may just have the emotional impact to go viral.
Give your written content more life and emotional connection, as well. Use active language and sentence structures to make reading easier and more interesting.
Try this simple way to start – change all your verb forms of "to be" into active words. For example, instead of "Our company was looking for a way to be a better supplier for our customers", try "XYZ felt our customers needed better service. These new changes do just that".
The best way to keep your content marketing fresh is to play with it. Experiment with new perspectives and integrate the things you find interesting.
Keep in mind that your message should always compel your audiences to act. Use your story to motivate people to visit your website, check out your product or download your latest whitepaper.
Have you had success integrating emotional storytelling into your content marketing? We'd like to hear your best campfire story here.
—-
Author's Bio:
Stacy Acevero writes about PR and social media at PRWeb.com. You can find her on Twitter as @sacevero.
Stacey, you and your stories are irresistible! 🙂
–ME "Liz" Strauss
Work with Liz on your business!!