By Michelle Rebecca
When Google issued its most recent update (named Hummingbird) to the company's 15-year-old search algorithm, it raised a number of concerns for small business owners. The update has two primary objectives: using so-called conversational searches to find results, as opposed to the traditional keywords, and displaying search content on the far right side of search pages.
Many small businesses rely on search engine optimization to gain the notice of potential customers. As with any algorithm update, this one will impact SEO in a big way. Here's what small businesses can expect, and what measures they can implement to ensure that their rankings don't take a hit.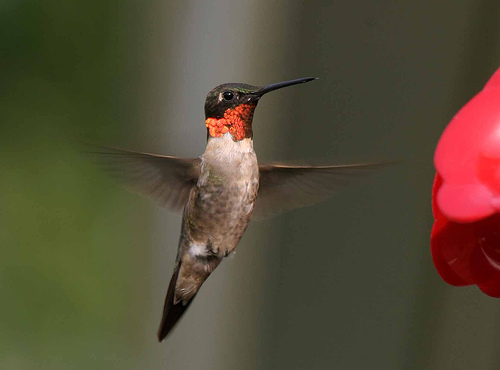 Think Like Your Customer
The Hummingbird shift to conversational searches is based in part on the impact that mobile phones are having on search. These days people can vocally ask their tablet or smartphone a question, like "where's the best Chinese restaurant within 5 miles of here," instead of simply searching "Chinese restaurant" with the keypad. Google's goal has always been to think like its users, therefore bringing back the most relevant and helpful results. And so it's changing its search to anticipate questions.
Small businesses must do the same thing. Any SEO company should now advise their clients it's time to rethink search. You must expand beyond keywords and instead think about conversational search terms that could lead people to your site. Try to anticipate what sort of phrases people might use to search out your wares. For example, if you provide plumbing services, a good place to start would be "where can I find the best plumber?"
More Focused Results
In the past small businesses were often fighting with bigger ones, with bigger budgets, over choice keywords. But with the greater focus on phrases, which tend to be more precise, small businesses will gain an edge. Geo-targeting, or targeting by location, becomes increasingly important with these Hummingbird updates.
Small businesses should increasingly focus on searches confined to a specific area, where they stand to benefit most, rather than broader search terms. Hummingbird will take the location of a search into account whenever possible, and a small business with a very narrow focus is more likely to come up in results than a big one with locations across the country.
Dealing with the Drawbacks
Of course, for every up there is a down, and the down for small business owners is the other Hummingbird adjustment, which is designed to give users answers to their questions without ever leaving the Google page. Displaying search content on the search pages means in essence that Google will try to anticipate the information people are searching and highlight the answer in special boxes on the right-side column that offer small glimpses into web pages without making the searcher click on the result.
For example, if you're looking for the date that the song "My Girl" was released, Google might display a few lines from the "My Girl" Wikipedia entry that answer the question on the right side of the search results page, eliminating the need for further searching.
The end result is less web traffic for your business's web site. The dilemma is how to get people to click to your site anyway. Small business owners will need to come up with some innovative answers. One is to offer something of value on the site that can't be "scraped" onto the right side by the Google bots, such as a coupon or voucher for a free sample. You might try offering contests on your site that you can advertise on the homepage but require clicking on the site to actually enter. The smartest businesses will play around with different approaches to see what delivers the most traffic, at least until Google offers another update.
Will you be making any changes to your SEO strategy because of the Hummingbird update?
Author's Bio: Michelle is a freelancer who currently works for a top SEO company. She has a passion for the Internet, specifically social media and blogging. She loves how social media connects people across the globe, and appreciates that blogging gives her the opportunity to voice her thoughts and share advice with an unlimited audience. Follow her on Google+.