by Kelly Dunning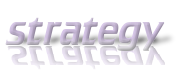 I Wanted to Do Something Amazing with My Life
Three years ago I left my home country of Canada to go work abroad. I had just graduated university with a pretty useless art degree and I had absolutely no idea what I wanted to do with my life.
The only thing I knew was that I was creative, loved to write and daydreamed about traveling the world. I wanted to do something amazing with my life, but I just wasn't sure what it would be. So, instead of settling down into a "career" I applied for a work visa and bought a flight to New Zealand just to roll the dice and see what would happen.
Now I make a living as a full time freelance travel writer, which allows me to wander the world and work from anywhere I choose. In the past couple of years I have traveled and lived in New Zealand, England, Portugal, Italy, Scotland, the USA and Thailand and I am writing this from a hostel in Malaysia with many more Southeast Asian destinations in my near future.
How did the decision to work abroad allow me to create my dream business?
Being Penniless in New Zealand gave me the Idea
I had a job when I first arrived in New Zealand, as a tour guide in a creepy old prison on the North Island. It was there that I met Lee, a gregarious English guy who completely won me over with his down-to-earth charm. After a couple months of working on the North Island I wanted to see the South Island so I headed down to Christchurch where Lee happened to be working, having left the prison a few weeks before me.
My plan was to find a job in Christchurch as well, but things didn't go as planned. I struggled to find full time work even though I was sending in applications every day. I found a part time job as a pub crawl host but that was only one night per week and my travel savings were quickly disappearing. I started to get more and more desperate and I began to think of any possible way that I could make some cash, including offering my gardening and babysitting skills on the local classifieds.
I remembered that my parents had mentioned a freelance writing website and I started to look around on the internet for places that I could find paid writing jobs. I was getting nowhere with my job search and writing random articles for a few extra dollars would be better than having to look under the couch cushions for enough change to buy lunch.
Sometimes it is only when you are in a situation where things start to get desperate that you are forced to think outside the box and try something unconventional.
I did a few little articles here and there and earned a few bucks. I started to like the idea of online writing, but I didn't really take it seriously until the next stage of my working abroad adventure.
Working My Butt Off in England Gave Me the Drive
After we had lived in Christchurch together for a few months, Lee and I realized that our travel romance had the potential to be something more and he asked me to come back to England with him. I said, "why the hell not?" and I jumped on the plane to Manchester.
When I arrived, the first thing I did was take the first job I could find (I was penniless, remember?). I soon went from being unemployed to working 45 hours per week at a daycare facility plus Saturdays at the local football club. Although I enjoyed it and I was glad to have money again, it was hard work.
Meanwhile the little bit of writing work that I had done in New Zealand was beginning to grow into the odd article here and there. I kept at it, working on my writing during evenings and weekends. Between my two jobs and my writing projects on the side, I sometimes worked around 50-60 hours per week.
I started to realize that the conventional full time 9-5 job wasn't for me but if I was going to be able to make a living on my own terms I would have to put in the work first to earn that freedom. I invested hours and hours into building up my freelance writing portfolio.
I worked more on my writing when I had to squeeze it in around a full time job than when I was unemployed and had all of the time in the world. That seems backwards, but it is true. Do you know the saying "if you want something to get done, give it to a busy person?" When I had all that time, I was lazy and stretched everything out so it took longer. When I was super busy, I needed to make every second count and I was more motivated to get stuff done.
When you fill up your plate with a lot of new challenges, sometimes you can surprise yourself with how energized you are to succeed.
Teaming up With a Fellow Adventurer Gave Me the Techniques
One of the most important parts of building up my dream business was not what I did while working abroad but who I met. I wouldn't have been nearly as successful as I am now without my amazing partner Lee.
Our skills complement each other out because although I love writing I am not so good at the organizational and planning side of things. Lee's logical business minded brain has helped me take my raw talent for writing and turn it into a business model that actually works. He helped me with solutions for time management, ways of organizing my work and my invoices, strategies for increasing my productivity, tools for recording my progress and so much more. My writing business grew in leaps and bounds and it started to actually look like a feasible source of income!
When you go take your business on the road and work abroad you end up meeting people who share the same goals as you and are able to offer you fresh insight that is vital to your success.
It took me just over a year from those first writing assignments in New Zealand to the day when I was able to quit my "day job" and start writing full time. That was over 18 months ago and we are still going strong as we travel around the world.
The experiences during my time working abroad were the essential catalyst to my success as a world traveling freelance writer, a dream job that I would never have created if I had stayed in one place.
Author's Bio:
Kelly Dunning writes for Global Visas, the world's leading authority on immigration and working holiday visas.