by Mihaela Lica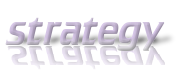 Getting Smart about Smart Devices
These days, if you are not heavily heeled with smart devices and wired into the social web, your business is probably suffering. This is no big secret. However, the habits and devices you use may have adverse affects on you that are seldom publicized. Does your neck ache? Ever get blurry vision? Read on.
Have you ever thought about just how your body is positioned while using your iPad or other smart device. Probably not, that is unless your eyeballs get so red from bad positioning your friends think you have a hangover. The infographic below reflects on how smartphone or device use can mimic the improper wearing of eyeglasses.
[Click the image to see the isolated infograph and again to see it full size.]
[Created by Mezzmer Eyeglasses]
The advances in mobile technologies and the ever increasing adaptation of them by us poses not only huge benefits, but sometimes very bad consequences. Smart devices, like any tool designed to accelerate or enhance our abilities, should be used properly.
If you are a habitual smartphone or pad user, maybe you should consider refining your habits? Or, maybe a pain in the neck is your cup of tea?
—-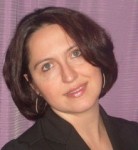 Author's Bio:
Mihaela "Mig" Lica founded Pamil Visions in 2005 where she uses her hard won journalistic, SEO and public relations skills toward helping small companies navigate the digital realm with influence and success.
You can find Mig on Twitter as @PamilVisions

Thanks, Mig! Thank you also to Mezzmer.com!
–ME "Liz" Strauss
Work with Liz on your business!!