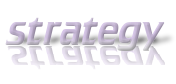 Andy Sernovitz is always insightful on Word of Mouth Marketing.
There is no force on Earth that talks more than a teenager in love. … sounds like an executive with a new iPhone.

Love breaks the barrier between money and marketing. When you have great Word of Mouth, you don't need to pay people to talk about you. Thrilling people with great service and satisfaction changes the way that people see us … people start talking about us because we are awesome. We build an army of fans who stick around even after the economy as improves.

In that way,

Marketing is what you do not what you say.
Before we get great word of mouth, we have to give people something to love.
If you want to get people to love what you do …
Talk to everyone you can about what you offer.
Ask them what parts make their lives easier, more fun, more meaningful.
Ask over and over what they don't love, what gets in the way.
Add more of what make their lives easier, more fun, more meaningful.
Remove all you can of what gets in the way.
Ask the same people whether the new offer shows that you heard them … ask over and over until the ones that matter can only smile and agree.
Celebrate and honor their help when you share the new version of what offer.
Word of mouth is love not money. Love means we talk to each other. Love means we listen to make each other's life better too.
What better word of mouth is there than someone in love?
What products and services do you love enough to talk about?
–ME "Liz" Strauss
Work with Liz on your business!!
I'm a proud affiliate of