The Proposition of the Old Spice Super Bowl Man
blockquote>Designers of the former type loved the theater of their demos. They loved an audience. They loved performing. Designers of the latter kind of demo preferred participants to spectators. They wanted to watch people having fun with their inventions instead of putting on a show. Their demos weren't props — they were playgrounds. — Let Your Customers Persuade Themselves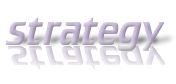 Both can work. Yet both depend on how well the features of the product are communicated in the demonstrations. These days allowing people to interact can have limitations … such as getting the people and the product into the same real time space.
Either way, could bring a customer to find what we're selling is remarkable and worth purchasing. But neither will necessarily about the irresistible value proposition … that we, our brand, or our product knocks all competition out of the field.
For that to be so, we need to add one further idea that this ad from Old Spice does beautifully.
The message is in every frame:
he gets it — seamless, flawless work.
he sees you need — heart.
and you'll have getting things done with him.
Did you notice how it doesn't seem self-promotional or pitchy? Despite the humorous over-stating of his abilities. Imagine just walking into meeting and talking about who you are, what you brand and your products do that the others can't. When we are fully expressed in our message it looks like that.
Simply stated it sounds like … "Work with all of the rest, they aren't me."
Look at them. Look at me.
Look at them. Look at me.
Won't you always wonder what might have been, if you choose other than me?
A true value proposition sets you apart from the rest of the world.
And delivers on that promise consistently.
What's your irresistible value proposition?
–ME "Liz" Strauss
Want help with your value proposition? !!
Register Now!! for
When we want to get a customer interested in ourselves, our brand, or our products … common wisdom has been that we can sell them — give them a demo and tell them — or we can let them sell themselves, give them a problem and let them use the product to solve it.