A Guest Post by
Natasha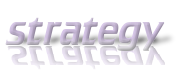 Taking care of the internal competition to compete better with external competition
Think of an organization, having different departments competing with each other, to the extent that they wouldn't mind sabotaging each other's work, or bringing a project to a total halt, just for the sake of jeopardizing another department's reputation, without even thinking of the loss that the company has to suffer.
Sounds quite absurd? However, this seemingly absurd contention exists in more businesses than what you can imagine (and the chances are that it exists in your own company as well).
Many resources get wasted, brilliant ideas never get implemented, and the businesses fail to take off, just because different departments fail to collaborate with each other. And it's not limited to large businesses, when the business is too small to have different departments, this tussle might exist between individuals.
So, how to make sure that the company's resources are not getting wasted, just because some workers are focusing more on getting the better of each other instead of trying to outperform the real competitors.
Organizational Culture:
If probed, nine times out of ten, you will find that the organizational culture is the root cause of the problem, so the blame should be placed on the higher-ups who are responsible for influencing the culture of the company. At times, lack of collaboration between different departments can be a direct result of the higher up trying to use "divide and rule" policy, and encouraging people from different departments to come and share negligence or slip-up reports of other departments or fellow workers. When the managers' start taking interest in such stories, the employees will try to make some on their own, and instead of focusing on their core duties, they'll be trying to find some "material" to feed the higher-ups with more and more negativity about other departments.
Needless to say, if you are looking for better synchronization, you must not encourage, or approve of any such immature behavior.
Emphasis on common goals:
It is the leadership's responsibility to get across this message to each and every department, that no matter how significant or non-significant the job seems to be, each and every department is in it together. So, when someone tries to disrupt or interfere with another department's work, it will eventually hurt the organization benefits, and when the organizational benefits get hurt, the damage will ultimately come back to hurt each and every department, pretty much like a circle … together you rise and together you fall.
Rewards and Appraisals:
If not handled carefully, rewards and appraisal system often ends up adding fuel to fire, especially when different departments have goals or targets that coincide with each other. In such scenarios, departments will naturally try to take the credit for each and every accomplishment; this "credit war" is quite the same as the "turf war" (and we know the consequences of turf wars). Not only they'll try to take the credit, the departments will go to the extent of hiding their successful strategies or techniques from other departments.
Enhance collaboration:
There are many ways to enhance collaboration, for example you can conduct joint meetings, training sessions, or recreational activities, where manager and employees from different departments can mingle with each other. But more importantly, at these joint sessions, meetings, or trainings, you can discern some tension going between two specific departments, you can call them up in person later on, and resolve the issues ASAP.
—-
Author's Bio:
Natasha is an internet marketing expert by profession. When she's not working, she likes to work out, read, and even draw (though she shares her paintings with very few people who are good at containing their laughter). Currently, she's working for Loft conversions London that provides the services like Loft conversions in Hertfordshire .
Thanks! Natasha!
–ME "Liz" Strauss
Work with Liz on your business!!
Successful-Blog is a proud affiliate of