A Guest Post by
Rosemary O'Neill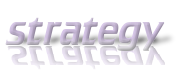 Where are you having your most important conversations?
You've been wandering in the wilderness of social networking sites and tools, throwing content against the wall over and over again to see what sticks. Perhaps you've even built up a respectable base of fans or followers. But all of that won't add up to a hill of beans if you can't use it to move your business objectives forward. If you don't have a permanent, active "hub" on your own website, you're missing the boat on the best part of social media—the ability to draw together a wonderful community around your brand or business.
It's time to reassess your strategy and take a look at the following:
Do you own the majority of the content you are creating every day? If it lives on Facebook, you don't. If it lives on Twitter, you'd better be archiving or it's gone after a week or so. Create evergreen content on your own website and you get to reap the value for years to come.
Are you building long-term equity with your customers/fans/followers? Research is showing that many social network fans stop following a brand as soon as the promotion is over, whereas most online community members tend to stick around. They even have the ability to help each other directly, building customer-to-customer relationships that further strengthen your community.
Will you wake up tomorrow to an unwanted change in your pages? You could be building castles in the air unless you control your online community platform. For example, Facebook decided to remove discussion tabs last week (you have until the end of October to find an alternative); why not build a permanent residence on your own site?
All of this does not mean you should abandon efforts on social networking sites; to the contrary, the ideal situation is to build an amazing online community on your own website (include blogs, forums, chats, media sharing, whatever suits your purposes), and then use your presence on the external social sites to draw conversation and traffic back to your community.
What are you doing to invite the conversation back home?
—-
Author's Bio: Rosemary O'Neill is an insightful spirit who works for social strata. Check out their blog. You can find her on Twitter as @rhogroupee
Thank you, Rosemary! See you on Twitter! 🙂
–ME "Liz" Strauss
Work with Liz on your business!!