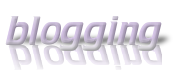 Do you ever find yourself furiously typing at your computer, scripting blog posts, guest blog posts, website pages and the like, and you haven't been attuned to what's going on in the world? When I say that, I don't mean to say that you don't keep tabs on major current events. Instead, you find yourself so immersed in your work that you haven't taken the time (or had the time, for that matter) to stay abreast on the trends in your niche.
That's how I feel right now.
Life under the rock isn't that bad
That's what I said. I don't mind being under a rock. It's quiet. I get a whole lot accomplished. I don't have to really deal with anyone because I'm working on my own personal projects. It's really not that bad.
Here are some of the things I have noticed about life under a rock, engrossed in my work:
Increased productivity. I don't just sit in front of a computer screen and randomly surf the Internet. I have a job to do that is close to my heart, and I've shut off nearly everything else to achieve it.
Super strong determination. I WILL succeed. I have decided that I am not allowing any outside influences to thwart my goals.
Sharpened skills. I have been writing and writing and researching and writing. I feel that my art has improved.
In a way, I prefer life under a rock.
I do enjoy people. I'm no introvert. But there's something to be said when all you have to contend with is writer's block, research options and sentence structure. No bad attitudes. No annoying behaviors. Nothing to deal with that I cannot control.
That said, I feel like an outsider to the blogging world.
It's dark under the rock
Even though life under a rock can be a productive experience, it can leave you missing some things. For instance, I haven't been able to regularly keep up with any other bloggers. Sure, I catch a post here and there. But I miss reading their regular work. I haven't even gotten to stay up-to-date with my favorite bloggers, the people whose information I admire and treasure.
Also, and most shocking to me, I have had to turn down work. (This statement is shocking to me because not so long ago, I didn't imagine I would be one of those freelancers that had a booked schedule).
I only have so many hours that I have allotted to my writing work, and I will not exceed my limit. I Don't Want to Be Rich. I want to do what I love, but I want to have time for the people I love. I have chosen to trade time with my family for time that I could have used to make money.
Uncovering the rock
I want to reasonably spend most of my work time under my rock with my personal writing projects and at least some time out of the rock, connecting with the bloggers and other professionals I've met. I suppose the best solution is a schedule. I've used my schedule to plan out my time under the rock. Now, I need to schedule time out of the rock.
It can be an overwhelming task – reading blogs, commenting, tweeting, etc. It all takes time. How do you allot time to stay out of life under a rock?
—-
Terez Howard operates TheWriteBloggers, a professional blogging service which builds clients' authority status and net visibility. She has written informative pieces for newspapers, online magazines and blogs, both big and small. She regularly blogs at Freelance Writing Mamas . You'll find her on Twitter @thewriteblogger
Thanks, Terez!
–ME "Liz" Strauss
Work with Liz on your business!!
 
I'm a proud affiliate of