by
Susan Bulkeley Butler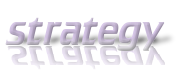 CEO of Me, Inc.
Early in my career at Accenture, I didn't get promoted when I thought I should have. I didn't have the necessary skills to perform as a consulting manager. This prompted me — with the help of my mentor — to realize the following: I needed to undertake the responsibilities of the position I wanted before I could be promoted to it. I had to take responsibility for myself … I needed to figure out who I wanted to be and how to make it happen. Ultimately, I became the CEO of Me, Inc. This professional epiphany opened the door to a promotion as Senior Executive, the Office Managing Partner of Accenture's Philadelphia office and the Managing Partner of the Office of the CEO at Accenture.
Changing roles in the workplace isn't always easy, but I facilitated my new roles through my Make-it-Happen (MIH) Model, which consists of four easy-to-follow steps:
1. Set a clear vision
Just like the CEO of a corporation has a vision for their company, you need to have a vision for your company (You, Inc.). Take a moment to think about your future. What are you doing in five years? For example: "I am a partner at Accenture, in the Government Services practice, and my team just won a contract with the Department of Defense to implement a new human resources system." Send an e-mail to someone, describing what you wish to be doing, and date it five years from today. By doing this, you're talking with others about your aspirations and you're committing to make it happen.
2. Build a team that supports you
You know what they say: two heads are better than one. Your team will serve as the Board of Directors of You, Inc. They will help you gather the necessary resources for you to achieve your vision. Your team should include people who: you admire, will open doors for you, and will recommend you for the opportunities you need to gain valuable experience. These people can be experts, mentors, advocates, executive coaches, stakeholders, etc. When I was at Accenture, my team included my peers, my clients, people I admired, and people who were in positions that I aspired to have (in addition to others in senior positions).
3. Develop a detailed plan
What do you need to do to obtain the promotion you want and how will you do it? What kinds of skills, experience, and knowledge are required to achieve your vision? Think of your plan as a roadmap or a GPS. You'd never leave for a long road trip without one of these, right? Developing a detailed plan will get you from where you are to where you want to be. Be clear, be concise, and set goals with dates. This way, you'll always know where you are and what you need to do next.
4. Navigate the journey
Once you have your vision, your team, and your plan set in place, it's time to put You, Inc. into motion. Be aware of your product and its packaging. You should also be aware of how you're presenting and marketing You, Inc. As you navigate through your journey, monitor what's going on around you. Which parts of your plan are successful? How about the parts that didn't work out quite as you planned? Learn from any possible mistakes and move on. Look back at your original plan and make adjustments as needed. I proactively change my plan every 3-5 years. My end goal is to make myself indispensable. As the strategy of your organization changes, you need to change to be indispensable.
Ultimately, to make change happen, you must embrace these four steps and proactively seek opportunities for yourself. As I always say: make things happen for you, don't just let them happen to you. Take responsibility for yourself. If you do this, you'll be well on your way to achieving your goals and becoming the CEO of You, Inc.
—-
Thank you for adding to the conversation!
–ME "Liz" Strauss
Work with Liz on your business!!