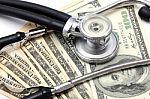 Small business owners wrestling with the decision of whether to offer group health coverage to their employees have several more months before Obamacare's small business insurance marketplace is fully operational.
Under the provisions of the Affordable Care Act, businesses with 50 or fewer full-time equivalent employees, or FTEs, are not obligated to provide such coverage for their workers.
However, many companies, both large and small, find they can better attract — and keep — top-quality employees if they offer health coverage as a benefit.
SHOP Postponed
The multiple problems following last fall's launch of open enrollment for individual health coverage prompted the federal government to postpone for a year the opening of SHOP, known officially as the Small Business Health Options Program.
In the meantime, small businesses that want to move ahead with group health coverage can continue to purchase health plans that meet Obamacare standards from insurance brokers.
Also, businesses in states that have their own Obamacare exchanges can buy coverage in those marketplaces.
Guidelines for Eligibility
If you're among the small business owners who are opting to wait until SHOP is fully operational, here's what you need to know about the qualifications necessary for participation in the marketplace:
You must have a principal business address within the state where you're seeking to buy coverage or have an eligible employee with a primary worksite within the state where you're buying coverage;
You must have at least one common-law employee on your payroll other than the business owner, sole proprietor, or their spouses. A common-law employee is defined as anyone who performs services for you wherein you can control what will be done and how it will be done;
Your business must have 50 or fewer FTEs, including part-time employees, in order to be eligible to purchase health plans within the small business marketplace. Two part-time employees are equal to one FTE. A couple of years down the road, SHOP eligibility will be expanded to include businesses with 100 or fewer FTEs.
Pay o to 100% of Premium
Interestingly, small businesses that purchase health insurance plans through SHOP are not required to pay any of the premiums for such coverage, according to a Forbes analysis of small business options under Obamacare.
Employers can pay anywhere from 0 to 100 percent of the plan's premium, and employees must pay the rest. This rule applies only to health insurance plans purchased through SHOP, which is the federal marketplace for small businesses, and is not necessarily applicable to coverage purchased through state-operated exchanges.
For example, employers purchasing coverage through California's state-operated exchange must pay at least 50 percent of the premiums for such coverage.
No matter whether you plan to pay 100 percent, 50 percent, or none of the premiums for health coverage offered to your employees, there's a significant tax benefit to buying through SHOP.
Premiums for all such plans are paid with pre-tax dollars. This means that whoever pays the premium — employer, employees, or both — gets a nice tax break.
Control the Coverage
Choosing a health insurance plan from SHOP allows the small business owner to control the coverage that is offered to employees and, as we've already seen, to decide how much, if any, to pay toward employee premiums.
If your small business has 25 or fewer FTEs and you decide to pay 50 percent or more of the premiums for health plans purchased from SHOP, you may be eligible for a small business tax credit for the premiums paid.
In order to be eligible for this tax credit, your employees must average less than $50,000 per year in annual wages. Forbes reports that many employers that are eligible for this tax credit are forgoing it because the calculations involved are "slightly cumbersome."
4 Levels of Coverage
As a small business owner, you can select the level of coverage that will be available to your employees.
As for individual health plans, the four main levels of coverage are Bronze, Silver, Gold, and Platinum.
According to HealthCare.gov, these categories have nothing to do with quality of care but rather describe "the way your employees and the plan can expect to share costs for health care." In other words, bronze plan coverage would require a higher copay for health services than would be charged under the other metal categories.
HealthCare.gov points out, however, that all plans available through SHOP must provide a set of essential health benefits.
Such benefits include ambulatory patient services, emergency services, hospitalization, maternity and newborn care, mental health and substance use disorder services, prescription drugs, rehabilitative services, laboratory services, preventive and wellness services, and pediatric services.
When evaluating health insurance plans in SHOP, you can compare side by side what services are available under the four levels of coverage.
As noted above, all must provide for the essential health benefits, but higher level plans are likely to have additional benefits.
And, of course, higher level plans cover more of the costs of services and thus have lower copays, if any.
Photo credit: Image courtesy of Vichaya Kiatying-Angsulee / FreeDigitalPhotos.net
About the Author: Don Amerman is a freelance author who writes extensively about a wide array of business and personal finance topics.