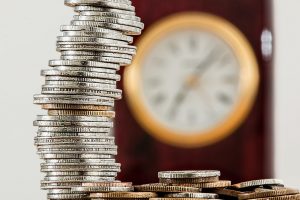 Investing can be scary. When you are new to the concept you don't always know what it is you are doing or how it is you should begin. Stocks? Mutual funds? Index funds? 401ks? IRAs? Know where to put your money, in what amount and how often is a source of anxiety for young people in particular. But investing for life's many changes, from buying a home to children's college funds to retirement, is crucial.
The internet is a valuable tool for learning how to invest at every level, from beginner portfolios to diversifying well established ones. Here are some tools to help you learn and invest with confidence.
Investing Resources
Investopedia – Investopedia is a reference site that operates like Wikipedia, only for all things investment related. If you are looking for information on specific investment strategies and a good overview of financial matters, it is a fantastic place to go looking.
Reddit – Reddit has an endless list of subreddits dedicated to all aspects of making, spending and growing money. You can find incredible information and speak to both professional advisors and people who have been doing their own investing and can give you pointers based on what worked for them. Subreddits  r/investing and r/stocks are very popular and related directly to investments. For broader information such as budgeting, paying down debt, growing money, paying for college, saving and more, check out r/personalfinance.
Motley Fool – Want to know the latest news on the market? Then check out Motley Fool, an awesome blog with posts that cover every element of the financial sector and personal financial matters. They also have an active community where you can discuss things with others who are making their money work for them.
Investment Tools
Have a tool or resource for the list? Let us know in the comments!
Image source: Pixabayi