From Wondering to Commitment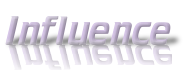 This week I'll be attending the inaugural DELL Customer Advisory Panel (CAP) event at the DELL HQ in Round Rock, TX. (Thank you, DELL, for generously covering the costs of our travel.) As anyone might be, I was delighted to receive the invitation — who doesn't feel good to know their opinion is wanted and valued?
That this will be the first Customer Advisory Panel and that DELL has integrated social media so well throughout its business also sparked my curiosity. I decided to wait until this week to research the event beyond what information I received from DELL. I was interested in the pre-event preparations and what they might reveal.
You see, I've been to meetings portrayed as learning with and talking with customers. Some have been great conversations and shared learning experiences. Others have been presentations in which the hosts talked, demonstrated, and even apologized, but only wanted validation from the invited guests. Bet you have too.
From the first #DellCAP email, I wondered about the make up of the group, about the purpose of the event, about the form the discussions might take. One small action at a time, DELL raised the bar and built trust that this will be a great meeting. I hope they don't mind if I share some of the most brilliant, yet most basic, beautifully executed ways that they've already built a high-trust relationship with me by showing (not telling) that they value the people who are coming down.
Opt-in travel arrangements. Part of the stress of any trip is the getting there. Every airport, every city has it's own unique ways of doing things. Every new hotel is a strange space until we've stayed there. The care for detail builds trust.

I received a link with information about the rocking hotel DELL had arranged for their guests to stay in.
I received an email asking my travel preferences – airport, airline, time of day, window or aisle. When the flight was booked, I received another email asking my approval of the selections, which were exactly as I requested.

Clear CAP Day Guidelines. As Sally Hogshead says, "Trust comforts us with certainty and reliability." Knowing the goal of the event, knowing the expectations, and knowing how the company plans to support them is a huge comfort and trust builder.

The goal was clearly stated and so was the intention of a long-term relationship (not a one-CAP stand):
Our goal for this event is to hold open, honest and collaborative dialogues around topics that you have identified as top of mind as well as to get to know each other better and help bring our collective communities together and keep the conversations and ideas begun today going long after we've said adieu to this CAP Day event.
The commitment to the community was defined:
To help bring turn these goals into realities, and to make our teammates in the Legal department comfortable, we have outlined the following guiding principles for participating in the CAP program – today and ongoing. These guidelines apply to both Dell customers and team members participating in the CAP Day event.
The five principles to guide employees and invited guests included open, collaborative communication; transparency of affiliation; protection of privacy; standards of conduct; and sharing of the event happenings.

An Event Framing Survey. Most surveys are a "Web 1.0" experience. We ask others, "What do you think of me? What do you thinking of what I'm doing?" DELL built their survey to model the two-way dialogue they envision. The survey showed the respect and commitment the people putting on the event have for the ideas and opinions of their guests.

The first few questions were "listening questions" that were about the participant. What would you like to talk about while you're here? Product questions were limited and didn't appear on the first page.
A follow-up question explored the thinking behind a quantitative answer in the way that someone in a meeting might say, "Can you tell me more about why you think as you do? I want to understand what you mean."

Other well-timed, well-thought preparations. Each contact demonstrated the same commitment to a quality relationship. I won't share all of the DELL special touches yet.
I started by wondering what the event would be like. Now I'm looking forward to meeting folks and getting to work. Their investment in this event telegraphs in every communication. My commitment to a successful event has grown to match what they've shown me.
DELL has built a high-trust environment even before we've walked into the room. Outstanding.
Other Views of the Event
I waited until I wrote my own experience before I explored other blog posts about the event. Here's what I found.
Here's the twist that makes this event so interesting to me; The 15 customers Dell will meet on the 15th are customers that have issues with Dell, and want to voice those issues to the company. The 15 customers Dell will meet on the 17th are evangelists of the company. So over the course of 2 days, Dell will be meeting with 30 of its most passionate customers, from both ends of the spectrum. I think this event is also an example of the next evolution of social media for companies.
As many of my followers here know, one of my primary interests is helping companies improve business execution. Dell surveyed me and others last evening in preparation for this event (good job!), and, while I'm sure they are more interested in impressing me with their technology, I want to know what they are doing to eliminate the business execution issues that frustrate their customers.
I got my first computer back in 1994 – it was an Acer with a 9600 baud modem modem, if I remember correctly. My next one was a Dell, and I've been a fan of the brand ever since.
They just want to have some people who have talked Dell in Social Media to come to town and they want to listen Did I mention they would pay for all my expenses!! THEY WANT TO LISTEN!!! What a concept. How amazing!!!
What do you see as key to a successful DELL initiative?
–ME "Liz" Strauss
Work with Liz on your business!!
I'm a proud affiliate of