Guest Post
by Riley Kissel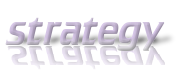 The survival rate of any business is fairly low. Only 1 out of every 10 succeeds in the first five years. With the popularity of online businesses growing daily, the success rates of these types of businesses is even lower. However, one online giant, PetCareRx () has endured and continue to succeed in spite of the odds, and the company's COO, Blake Brossman, is more than willing to offer 5 great tips for success in the online business world. In order for a business to succeed, Brossman believe every company needs:
Passion
Always choose to start a business that revolves around something that you are passionate about. When business becomes difficult, when the long hours and seemingly endless marketing becomes too much, it will be your passion that gets your through. Brossman became determined to offer great pharmacy services to pet owners after having to deal with his own Rottweiler's expensive medications. "I looked around the vet office and saw all the helpless people spending astronomical sums of money to treat their pets," Brossman recalls." I wanted to give these people the opportunity to treat their pets without breaking the bank!"
A Great Business Plan
PetCareRx was started during the dot-com hype of the late 90s, and was able to survive when the bubble burst during the early 2000s, and they credit their success to the company's solid business model. "The 2000 bubble was caused due to incessant hype, and weak business models with high investments," stated Brossman. PetCareRx new the products and type of service it wanted to offer, wrote it down in their business plan with precise goals, and stuck to it. Now they are an industry leader.
Excellent Customer Service
PetCareRx reviews couldn't be better. The online pet pharmacy has been a hot spot for pet owners for years, and has built incredible company loyalty. "At PetCareRX, the customer always comes first," stated Brossman. "PetCareRx, built a strong foundation around every pet parent's requirement, backed by a great product line and the highest level of service and convenience. This helped us survive and grow over the years."
Social Media
Social media sites such as Facebook and Twitter are great ways to spread word about your online company, and a great way to allow patrons a way to create a community, without having to spend anything. They are also a great way to offer special discounts to Fans or Followers to add to increase company loyalty. PetCareRx can be found on both Facebook and Twitter, and frequently offers fans great discounts to use on a variety of store items.
Show Your Credentials
Many online businesses fail because they don't convey that they are trustworthy. People don't want to purchase a product or service from a website that doesn't look secure or isn't backed by prominent watch groups. PetCareRx has made it a top priority to be licensed in every state and to make sure their customers are aware of this. However, other less successful pet pharmacies don't take the same precautions which can easily put a pet at risk. "Visitors should be skeptical of ordering medications or any products from any non Vet-VIPPS certified pharmacies," stated Brossman.
Starting an online business is difficult. Succeeding with an online business is even more difficult and requires time, dedication, and perseverance. However, the rewards can easily prove to be worth the hours and energy poured into it.
————————————
Riley Kissel is a freelance writer who covers many industries with style. You can find out more about him at RileyKissel.com
Thanks, Riley, for simply showing how great thinking has built great success.
–ME "Liz" Strauss
Work with Liz on your business!!