Relationship Detours on the Road to Success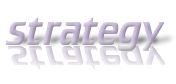 Monday morning seems a good time to realign our focus, set new goals, dig in and get going on the week. How long does it take before something happens and you find you've been pulled off your path?
Avoid Relationship Detours?
A strong reason for deciding where we're going and what we want to build, make happen, or become is that if we don't chart out our own true path, other people will. Even after we decide on our destination — the mission and vision that will propel our business or our life — our own true nature can pull us away from that true path.
One of the coolest things about the internet is the community ethic that we're here to help. I figure it comes from the fact that statistically we're more alike than different.
We all have access to the internet.
We all can communicate in text
We all use the same tools to do that
Sometimes we even agree on what the tools can do for the world.
Productivity and Focus: Avoid Relationship Detours in a Pay-It-Forward World
Now we've started to move that social business ethic into the larger world. Whether we work at home, with a team, or for a company we love, contributing to the community is part of our own success. That community ethic makes it easy to reach out to new people who join us. We want to keep the culture that we've come to know and value. So why not show them how it works? Someone helped us when we got here. It's a pay-it-forward world.
The downside of that can be relationship detours.
Are you so busy helping other folks that you've lost your own way?
Do ideas and projects that other folks propose take you away from your personal goals?
Do you spend more time on other folks' success than your own?
Helping is good, but doing is necessary to get to where we want to go. You have to know where you're going to know who to help. Time is a limited resource and focus is key to achieving our goals. So, when you choose to help, ask yourself if you're extending the most help to people who are heading on a similar path. Then the help you give can be part of your learning, expertise, and growing skill sets.
And when folks expect you to set aside your own productivity to focus on theirs, remember that sometimes the most useful help is to show someone how to find the answers rather than to offer a hand.
Be generous with your time.
Share your expertise with abandon.
Help others achieve their goals without expecting something in return.
But know how to decline when what someone asks you will detour too far or too long off your true path.
How do you decide who gets your time and your help?
Knowing where you're going in irresistible.
Be irresistible.
–ME "Liz" Strauss
Work with Liz on your business!!