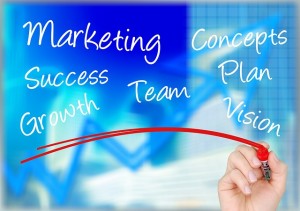 When it comes to your brand, would you say successful promotions are the norm?
Unfortunately, many business owners have trouble getting their brand's message heard. As a result, they do not rise to the top of the charts. In the process, competitors end up passing them by, something that can lead to dire consequences.
So that your brand's message is heard loud and clear, it is important that you do everything in your power to promote your business.
This means everything from referral marketing to social media and everything in between.
With that being the case, are you properly sharing your brand's message?
Don't Be Afraid to Promote
For your brand to get as much attention as possible, start by making sure you have all your bases covered.
The starting point is having a marketing plan in place. Why is a plan so important? Have you ever tried to do anything in general on the fly? As you probably know, it can prove to be a hap-hazard experience at best. When you have a plan in place, your chances for success are much greater.
Some keys to your brand promotions would include referral marketing, social media, videos and podcasts, a killer blog etc. As you can see, there is much to do, but a well-rounded marketing plan typically leads to success.
That said never be afraid to promote your brand. Even if some ideas are outside-the-box, it is better to try and fail. If you do not throw stuff out there to see what sticks, how will you ever know what does and doesn't work?
Spreading the Word Isn't Difficult
So that your brand gets as much exposure as possible, remember these tactics:
Where and When Will You Begin?
In order for your brand to catch fire, you need to be multi-dimensional when it comes to promotional efforts.
With 2016 winding down, now would be a great time to start reviewing your marketing initiatives for the New Year.
See what your marketing budget looks like, where you can make inroads with consumers, and where you may have been lacking this year.
In the end, sharing your brand's message with the world isn't as hard as you might think.
As a business owner, how are you using referral marketing, your blog, social media and more to be heard?
Photo credit: Pixabay
About the Author: Dave Thomas covers business and marketing topics on the web.