Usually I'm the one telling stories here, but when I find someone who's better than I am, I stand aside. Today is one of those days. I'm pleased and delighted to announce that a woman I admire has agreed to write with me on Successful-Blog. I won't say more. Her words introduce her better than I ever could, which you know is saying something … meet Kathryn Jennex, who'll be writing a column called, Practical Communication, every week (and more when I convince her she must.) — Liz Strauss
Story Telling
by Kathryn Jennex
There have been great societies that did not use the wheel, but there have been no societies that did not tell stories." ~ Ursula Le Guin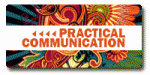 We are all storytellers, each and every one of us. Studying public relations and sociology led me to an understanding of how to tell stories for business and to study people and gain an insight and understanding of the human story itself. I have been a closet writer for years telling fictional stories and in the last few years a very part-time filmmaker creating visual stories. My work as a project manager for an online web space provides me the opportunity to gather stories and share them, inviting people to participate. Â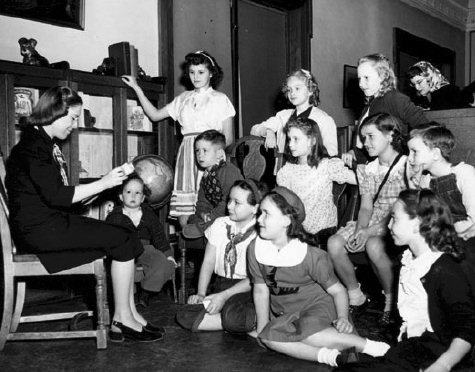 Whether we're talking among our friends, writing a social media strategy for a non-profit, taking a photo, or designing a marketing strategy we're all telling stories. The best stories are the ones you can relate to, that remind you of something similar in your experience and cause you to engage and hopefully, take part. Good storytellers rely on audience participation and make the experience shared.  
When I hear your story, I want to be able to tell you are PASSIONATE about it. I want to sense and feel you believe in what you're saying. Beth Kanter does this so well. When I read what she writes I believe her, I hear passion, concern, and I hear her knowledge about the story she is telling. How to do this?
be clear and direct in what you are saying
say what you mean and mean what you say
provide value – be it information, facts on a topic, points of interest that encourage others to look further
share – offer tips on technology, services, and resources; offer help
engage, don't state – provide, ask if the information was helpful? (use a survey or just a question) and ask if there is something you could provide what would be meaningful
By all means be real. If you're going to take the time to tell the story, make sure you do it honestly and be prepared to engage in the response.
I listen now to lots and lots of stories every day and I love it. My work in social media fits in perfectly with all this and gives me exposure to many, many stories. The best stories, make me want to reach out and somehow respond or comment back, whether that is a post on SEO, a really cool product or service. ROI, or mentoring.
Are you telling good stories? Please share one way you tell your story.
Kathryn aka @northernchick