"The way to make a movie is to understand that you're speaking to one person at a time, in the dark."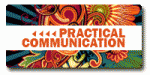 As bloggers we write to tell stories as a way of sharing information in a personal engaging way. A filmmaker takes the same approach and looks for feedback to gauge the response of viewers. We see the fruit of our efforts as individuals respond to our work and, in doing so, allow us to to become part of their community.
This week,I was struck by how powerful the failure of a community can be on an individual. My most recent film project, (Yes, I'm a multi-tasker!) is a documentary about a teenage drug addict. I have built a relationship with my subject and she has let me into her life, her family and, I like to think, into her heart. We have an understanding and although, she relates to me through a lens, figuratively and literally, she trusts me. Recently, we met to shoot some footage. We spent a day together hanging out, talking about her life, her plans and how she was doing. She seemed okay.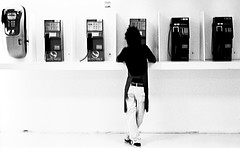 The next night I received a call late in the evening. She was sobbing and explained she had been arrested for a robbery. She needed money for drugs and was desperate. She was sorry she let me down and was scared. When I hung up the phone all I could think about how was her community had let her down. She had been in trouble with the law before and had just been released from a facility – no follow-up, no counseling, just released. Her community let her down. When the "fruit" hit the fan, she called me, her filmmaker, her storyteller, not the people I might list on her bio. 
I think this is a very striking example of what happens in the online community, we tell a quick story, we watch for a response, and we may even respond to a few comments. I'm working to let the people know in my community when they make "that call", I'm on the other end of the phone – are you?
Kathryn aka northernchick