Timing Isn't Everything.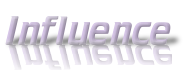 They say that
opportunity happens when we're prepared for it.
when we're ready the right teacher appears.
Winning isn't getting ahead of others. It's getting ahead of yourself.
I say that trying is what happens right before succeeding begins.
Timing isn't everything.
Knowing our place in time is.
We can stand in the perfect place in time with opportunity right within our reach. How we've used our time to prepare, what brought us here, won't be enough, the outcome will still be affected by how we think. Despite the fact of our top-notch abilities, if we think we're ready, we'll take on that chance, if we think we're not good enough, we'll let it pass.
Surprise Yourself
Some days, some Mondays, we may be ready for the week to begin. Some days, some Mondays, come with challenges that mean a lot and we wonder whether we'll win.
Wondering allows those voices and doubts in your head to say things like,
you'll never be able to do that.
you'll never be as good as he is.
who are you for thinking you should that?
Don't wonder.
Dig in and do something about those doubts.
Consider replacing those old voices in your head with a few voices that I've heard in the last week or two …
You never know until you try.
Never underestimate your own value.
People could be saying nice things about you.
Refill your positive opinion of you. Remember when you've helped someone, answered a question that someone asked or passed on a kind word that was shared with someone who never knew good things were being said about him. Inside those moments you'll find fuel to face a new challenge or even a plain old Monday again.
Then spend a while doing thinking about how you might do the same things for yourself. People who can cheer themselves, help themselves, and keep themselves are inspiring to be with.
Be inspired!
And don't be shy about showing it!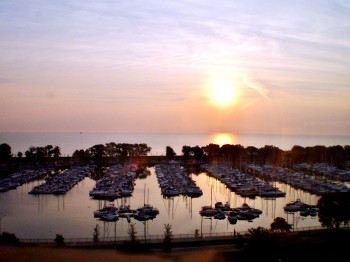 Let a sunrise surprise you and inspire you!
Have faith in your ability to surprise yourself.
Surprise yourself with the ways you can make good things happen for you and everyone else.
Believe in what you'll make, not what you'll break!
Your subconscious will do the rest.
Every winner believes in winning.
Every leader knows to believe.
Surprise yourself with believing.
It's irresistible.
Be irresistible.
–ME "Liz" Strauss