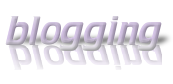 —-
A little over a year and a half ago, I decided to take charge of my health.  Honestly, I decided to take charge of my weight gain and that blossomed into taking charge of my health.  Although I had exercised mildly in high school and had taken the ever-so-vigorous "Walking Class" in college, in the nearly ten year interim I had slipped away from any type of exercise routine that didn't involve the Wii. 
So, I decided to use the Wii to lose weight rather than as an excuse for lazy exercise habits.  I started with ten minutes of running each day.  Let me tell you, those were the most miserable ten minutes of my day.  I remember running in place, swinging my arms around wildly and complaining very loudly that I couldn't stand it any more.  But I persevered through those ten minutes.  Flash forward eighteen months or so.  I exercise one hour each day, alternating running and weight training.  I've lost around fifty pounds, and I love to exercise (Most of the time!).  That ten minute jump-start was all I needed to make a lifetime of changes.
Jump-start Your Blog
Does this sound familiar?  You're sitting in front of your computer, your hands are on the keys, and you are doing nothing except staring a blank screen.  Let's face it.  Sometimes we don't feel like blogging.  It may be that we don't have a topic that inspires us or it may be that we have so many other distractions and demands that we just don't feel like taking the time to blog.  Or maybe we're new to blogging and we're feeling a bit intimidated.  We need to do something to get us going.
Try this:  start typing.  Set aside ten minutes to just ramble.  You can write about anything.  Take it out of the realm of blogging.  Write about your bad day.  Write about your kids, your dog, pizza, a sailboat, anything.  Write gibberish.  Don't filter.  Don't worry about polishing your work or what others may think.  This may sound like a junior high writing assignment, but it is mentally freeing and may be just what you need to get motivated.
What is the worst that can happen?  You'll have spent ten minutes writing and you still don't feel like blogging.  Chances are that won't happen.  What is likely to happen?  Likely, you will strike upon something that you really want to write about.  You may even strike upon several ideas, leaving you something to store away for future use.  You may even decide to make this exercise part of your writing routine!
Tell us, what do you do to get your creativity flowing when you are in a writing slump?
Jael Strong writes for TheWriteBloggers, a professional blogging service which builds clients' authority status and net visibility.  She has written both fiction and non-fiction pieces for print and online publications.  She regularly blogs at Freelance Writing Mamas .
Thanks, Jael
–ME "Liz" Strauss
Work with Liz on your business!!
I'm a proud affiliate of