It's Like Open Mic Only Different
Here's how it works.
It's like any rambling conversation. Don't try to read it all. Jump in whenever you get here. Just go to the end and start talking. EVERYONE is WELCOME.
The rules are simple — be nice.
There are always first timers and new things to talk about. It's sort of half "Cheers" part "Friends" and part video game. You don't know how much fun it is until you try it.
With Guest Host Joe Hauckes
an Original Open Commenter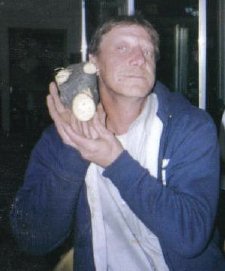 Joe Knows Biz, But His Alien Is Curious
How Are You Making Things Happen Online?
What's this? A golden opportunity to promote your business, to network, and to learn a few tricks of the trade. Share successes. Swap strategies and stories.
Tell us how you make things work online. Joe will be coming with the questions (and a few answers) and hoping that you'll be bringing your best ideas and business link.
What works for you?
What have you seen other folks do that you could never get to work?
Who do you think has it down?
What do they do that you wish you could do?
Join us tonight and bring links your business to add to the discussion.
The rules are simple — be nice.
Do be nice. 🙂
–ME "Liz" Strauss
Related article
What is Tuesday Open Comment Night?