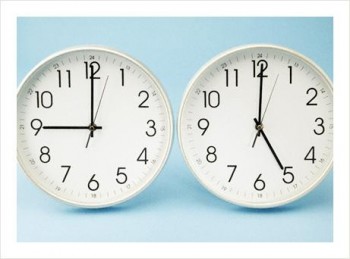 While the old adage of "Time is Money!" still holds true, is your small business accurately tracking employee time in order to get the most out of your workers?
In today's day and age where companies scramble to keep up with customer requirements and maintain revenues in the black and not the red, worker productivity is critical to meeting those needs.
Even though all businesses want to have the services of productive workers, certain lines of work stand out in such a need, including areas like manufacturing, accounting, law firms, auto repair shops, medical services and more.
If your small business is not up to date on keeping employee hours through the various applications available on the market or you're about to open a business and need some guidance on such matters, keep several things in mind.
First, do you understand the importance of keeping employee time?
The main reasons are to track payroll, expenses for an employee's time that is directly charged to a customer, and when your employee's time is tied to the expense of a product.
According to the U.S. Department of Labor, Wage and Hour Division, business owners can monitor their employees' hours however they deem necessary, provided it is correct and complete. Employers are required to maintain timekeeping records for two years at the workplace or at a central records locale.
Time tracking is also important due to:
Attention to Detail – Those employees who arrive and leave on time daily are more likely to be your better disciplined workers. Those who test the boundaries by arriving or leaving early may lead to problems down the road;
Accountability – Tracking employee time forces them to be accountable for their actions. While all employees should be adults about this matter, sometimes a little electronic reinforcement doesn't hurt;
Cost Effectiveness – Employees who are productive are also going to provide your business with more cost efficiency. Having an automated system in place allows your administrative personnel to focus on other matters and not tracking who is coming and going and when they're doing it;
More Production – When employees are aware that their time is being tracked, they are more apt to provide you with better production results. Not only will your product offerings be improved, but you are likely to see better customer service too.
Clocking Better Efforts in the Workplace
In the event your small business is in need of tracking metrics, there are different options available.
Among them are: Punch cards, paper forms, wall mount biometric or swipe clocks and web clocks.
Not only can time and attendance systems monitor in-house employees, but they can also be used for your employees who telecommute and/or are on the road a large portion of time.
Businesses that assign time-based tasks which require monitoring can utilize time tracking systems and job scheduling software to be sure their employees are hitting their requirements.
Managers, meantime, can use job scheduling software to map out timelines for different prospect jobs which generally utilize the data recorded from in-place time and attendance systems.
No matter which form of time and attendance software you decide to employ, take the time to make sure it is the one that fits best for your small business.
Photo credit: sodahead.com
Dave Thomas, who covers topics like securing small business loans, writes extensively for Business.com , an online resource destination for businesses of all sizes to research, find, and compare the products and services they need to run their businesses.