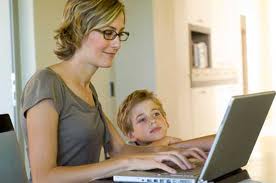 Whether it is done as a primary job or just picking up some part-time work on the side, freelance writing is a great way to get a writer's name out there, picking up some extra money along the way in many cases.
In the event you are considering freelance writing or have been doing it for a while but don't feel you are getting all you can out of it, there are several things to keep in mind.
Among them are what you will be writing about, who you will be writing articles for, whether or not you will be getting compensated and how often you will be expected to craft stories.
The top challenge for many freelancers, especially those just beginning, is what their area of expertise should be.
Should they focus on an area that they currently or have worked in or choose a topic selection that is of great interest to them, even if they aren't necessarily experts in that field?
While it is a given that newspapers and magazines are traditional sites for one to offer their freelance articles, there are many other avenues where one can find enjoyable work and make some extra money on the side. Among them are:
SEO Writing – If you know how to write from an SEO point of view, you can definitely find work in today's Internet driven age. More and more companies are contracting with companies who want SEO branded copy to improve their search engine rankings. SEO writing is different from traditional writing in the sense that certain words and phrases are targeted to be picked up by the search engine. Phrasing sentences with SEO words is a little trickier than a normal sentence, but it is not that hard to do. The goal here is businesses want to attract customers, and your writing skills may just do that.
Copywriting – While some businesses have full-time in-house copywriters, others either give outgoing articles a quick look or look outside for freelance copywriters. If you have an eye for detail, you can accrue a rather steady stable of work in the process.
Resumes – With more individuals out of work these days, it should come as no surprise that many people need to keep their resumes up to speed. If you're good with writing and editing, you can assist individuals in sharpening their resumes.
Press Releases – While many companies spend their time doing press releases in-house, others will look to freelancers to craft the right message for them. The style and substance of each press release will vary from company to company, so if you have a diverse writing background and can write captivating copy, this might be for you.
Ghostwriting – How many times have you seen ads online or elsewhere seeking a ghostwriter? Whether it is someone producing a book or movie who doesn't have the time to write or someone isn't a very good writer and needs assistance, ghostwriters can make some nice money in doing so. Keep in mind that you will not get a byline and any credit for the material, but it can lead to some steady and profitable work.
Where Does Pay Rank in Importance?
While freelancing does have its advantages in the eyes of many writers, one major concern is always regarding on-time payments and making sure you get paid in the first place.
In order to make sure you don't fall victim to unscrupulous businesses for your writing services, make sure you are up front about the payment requirements when you put a business proposal together for a prospective buyer of your writing services.
To be safe, seek a contract so that everything is in writing. If you don't want to go the contract route, at least get a proper e-mail exchange that provides the terms of the deal. With an independent contractors' deal in writing, the chances of being taken advantage of certainly decrease.
Secondly, have in place a kill fee so that your work does not go to waste if the client kills the project and/or the piece does not reach publication.
Finally, seek a deposit up front, thereby giving both you and the client added incentive to follow through with everything.
While it doesn't fall under the payment category, ask your client if they wouldn't mind recommending your services to others seeking writers, proofreaders, etc.
Once the word filters around to the value of your writing services, you could be free to do more work and increase your wallet size.
Photo credit: gaebler.com
Dave Thomas, who covers among other items advice on starting a small business, writes extensively for Business.com, an online resource destination for businesses of all sizes to research, find, and compare the products and services they need to run their businesses.