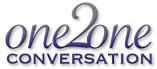 What Makes Your Heart Sing?
DAWUD MIRACLE asked me (and you),
What's one, core thing that makes your heart sing? Could be anything. But something that really blows your heart wide open.
Aw, Dawud, that's too easy . . . I love the view from outer space and from inside your computer.
All of my life I've been about people. There's you, Chris, Sandy, Wendy, Lorelle who knows Chrisg, my essential man, Terry, Sean R., Jeff, a BawldGuy Talking, and so many more.
and how they learn. I've been teaching since I was ten. Put that together with love of relationships — connections in information and connections between people and you're getting close to who I am.
Of course I love my family. I love music. I love dancing.
But I'm a saturation kind of a person. I dedicate myself to one thing. When I do something I don't just pick it up. I don't get just involved. I go on a quest. What makes my heart beat and gets my head focused is . . . is building things, playing with strategies and concepts, focusing visions, getting rid of the muck and showing folks how to unstuck and helping people chose their customers and attract them.
I especially love helping folks who aren't sure what they should be doing.
It's fun to help people discover where their passion lies. I guess it appeals to the a teacher in me. Just let me start with a question. Then I get to do go looking for relationships while I'm listening to another person talking — two of my favorite things.
I keep asking questions and in the words I hear folks describe the people and ideas that they would love to spend their waking hours with.
By the time I start mentioning what I'm observing, I've already got a big smile on my face. It's so fun to say, "hey, did you hear that? It was beautiful what you just said. Did you notice how many times you've talked about . . .? You seem to be really into . . .?" And to hear back, "Oh yean, I guess I am."
That's when it gets just like two kids playing.
And they call this my work.
How could I not be jazzed!
I that that would be what makes my heart sing.
Everyone else, what makes YOUR heart sing?
And since this is a one2one conversation… to Dawud, (and you too)
What's the the part of business, besidss relationships, that you look forward to doing more of?
If you're reading this, I'd love to hear your answer too. –ME "Liz" Strauss
Check out the Work with Liz!! page in the sidebar.
One2One is a cross-blog conversation. You can see the entire One-2-One Conversation series on the Successful Series page.