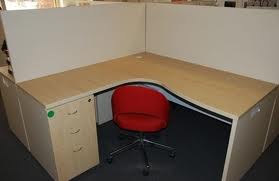 Many of us have been down that road no employee wants to travel; you are laid off or fired.
In my case, it was the former some six years ago while working for a company in San Diego. What made the action even more difficult to take was how it was handled.
To set the stage for you, I worked as an online editor for a publishing company. My responsibilities had grown during my five-plus years with the company from starting out as a staff writer, to temporary editor during some transitioning, to full-time online editor when all was said and done.
As I was nearing my sixth year of service with the company, I had a Friday that would forever change my life and especially how I would look at employers going forward.
Something Smells Here
On that Friday, I began my day working from home since we were allowed to do that from time to time. Just the day before, I was at my desk in the office working and nothing seemed terribly unusual. The owner of the company and I exchanged usual pleasantries and went on about our work days.
I left the office later that afternoon at my normal time, unbeknownst to me that it would be the last time I would ever set foot in that building again.
The next day (Friday), I started my work assignments online from home when I got an e-mail from my manager. She asked if I was coming in the office that day to which I replied no.
She then e-mailed to ask if I had time to do a conference call with her and the company CEO, something that seemed a little out of the ordinary for a Friday. I was never a Dean's List student by any means, but I like to think that I make up for that lack of book knowledge by being rather street smart. The bottom line is something smelled here.
I e-mailed the manager back to ask her if something was up and she responded a few minutes later to say that I was being let go.
Okay, I don't know how you would handle such an event, but about a dozen different emotions ran through my head at that time. The first and foremost one was why was this not done face-to-face the day earlier in the office?
Hiding behind a Computer
As it turns out, the owner of the company had his daughter-in-law (my manager at the time) do his dirty work for him. All the respect I had for that man over a five-year period went out the window in about 30 seconds. At least the way I was raised, you handle your business face-to-face with people, not hide behind a computer screen.
I would go on to find out that the CEO, a man that told me one day to my face his door was always open and I could always talk to him, was the one that orchestrated my dismissal. He also chose to hide behind his computer and not get on the phone with me at the least to give me an explanation of the dismissal. Again, he didn't owe me that, but his previous words rang rather hollow at that point.
In 23 years of employment, I have come across some very good companies to work for and one or two that were not so good.
In a sense, what happened that Friday morning over a computer screen altered my outlook to a degree on employers forever.
One thing that will never change, I will always give 100 percent to any person that is kind enough to take me on and ask me to work for them; to do anything less is not the way I roll or how I was raised.
Secondly, however, I will never get as attached to a company as I did to that one six years ago.
The people at that company that I thought were my friends, the ones I traveled to conferences with, the ones I went to ballgames with, etc. dropped me like the plague when I got laid off. While they certainly were under no obligations to stay in touch with me, it really opened my eyes as to who your true friends are in such a scenario.
Years later I am happily employed with another company and coming up on a year anniversary.
What happened six years was a good learning experience,  one that will always make me look twice at people.
Some would say doing that is unhealthy and unfair to others – I see it as a way to never put myself in that position again of thinking those I worked with were any more than that – co-workers.
So, what are the ways you have been laid off or fired in the past?
Photo credit: ehow.co.uk
Dave Thomas, who writes on subjects such as VoIP phone service and credit card processing writes extensively for SanDiego-based Business.com.