By Leslie Anglesey
LinkedIn is the leading social networking site for professionals. With over 200 million members (and growing), it is an excellent place for you to promote your products and services, find talent and share news and updates. If you're in business, you should be taking advantage of this business-to-business resource.
If you want to motivate viewers to follow your business, you need to create a compelling profile. Here are some tips that will make your profile stand out from the pack.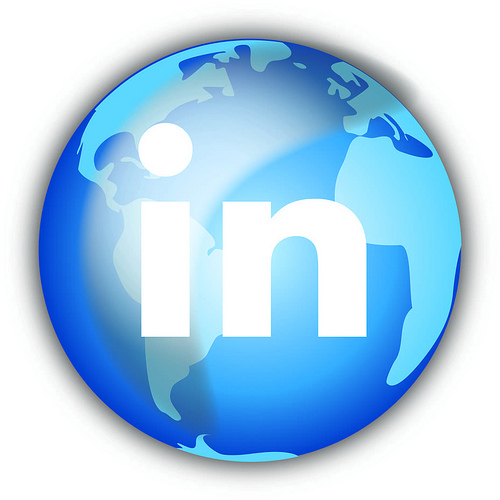 1. List your most important product or service first.
Don't make viewers hunt through the listing to determine what your company is all about. Make it clear from the outset exactly what your company sells, makes, offers, distributes, or does.
2. Avoid writing with jargon.
Write a draft of your company description. Go back and read it from the point of view of someone who has just clicked on the profile and who knows nothing about your company. Is the description clear and easy to understand? If you are left scratching your head wondering what it really means, then you need to go back and do some editing. For writing use short, simple language that talks directly to the person reading the profile, not above the person's head.
3. Add an image to grab visitors' attention.
The cover photo appears at the top of the home page of your LinkedIn company page. Make sure that you choose one that is visually appealing and appropriate to what your company does. The idea is to entice viewers to learn more about your business. Be sure to include a message in the image that describes what your company does in a few words; your summary doesn't appear until the bottom of the home page.
4. Give your description from a unique angle.
The "About Us" portion of the LinkedIn profile will be at the bottom of your home page, but that doesn't mean that you shouldn't take care to present your company in an interesting manner. What sets your business apart from your competition? Share something about how it was founded or a noteworthy accomplishment. Let your visitors see the human side of the business. People like to buy from people, not corporations, and if you can let them get to know your company, they are more likely to become customers instead of browsers after reading your profile.
You want your company profile page to be found through relevant searches, so be sure to use appropriate keywords in your About Us section.
5. Fill in your products and services tab.
This is the section of the profile where you can include product images and descriptions, as well as links where customers can buy from you online. Fill in this part of your profile to highlight what your company has to offer. By writing your advantages you can show potential customers the benefits of your products and services directly from your LinkedIn profile.
6. Add a career information page
LinkedIn is a great resource for finding talent for your business. If you are currently looking to expand your workforce, add a Careers page to your LinkedIn profile. Job seekers are using this resource to find opportunities and you could be missing out on some great candidates if you don't have a way to connect with them.
7. Include company updates.
Give people a reason to check out your company profile by writing some interesting information. You will want to create some content that your followers will find noteworthy. Has your company reached a sales goal, won an award, or introduced a new product? Write it on the LinkedIn profile page! These are the kinds of events that you will want to share with your followers.
You can also write testimonials from customers or product or service reviews on the profile. Feature them on the profile page so that new visitors can see your company in a positive light from the beginning. You'll want to make a positive impression, and it's a way to fill in space without having to keep creating content yourself.
Writing your LinkedIn profile should be an ever-evolving process. Don't let it grow stale. Feature different pages so that your visitors can see some fresh content when they visit, you'll be able to use this resource to help your business grow.
Have you buffed up your company LinkedIn profile lately?
Author's Bio: Leslie Anglesey, PhD, is an affiliate professor who loves to dedicate all her free time to writing. She is an editor at http://www.essaytigers.com and is always helping others to bring passion to their writing.
Image: Ideagirlmedia via Flickr CC.