by
Rosemary O'Neill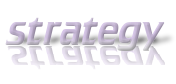 When's the last time you called yourself?
Go ahead, pick up your phone right now and call your business line. What happens? Is it a friendly greeting, or is it the third ring of voicemail hell?
On a roughly quarterly basis, it's great to do a little secret shopping on yourself. It can be very revealing to step into the shoes of someone trying to get in touch with you. And you do want people to be able to reach out to you, right?
Here are 5 quick ideas for your secret shopping project:
Check out your business cards. Do the URLs, email, and phone numbers work? If you have something fancy on there like a QR code, does it work correctly? Has your title changed?
Log out and look at your websites. Go to a friend's computer and look up your website, your Facebook page, other social accounts…how do they look from the "outside?" Sometimes it's different than when you're the account owner.
Call your voicemails. If you're still using the robot voice that came with your account, change it to something warm and professional. Unless you sell robots.
Try to buy something. Go through the whole buying process for whatever you sell, as if you are a new customer. If it's an online ordering process, take screenshots at each step, so that you can go back and update things if you need to.
Put in a support ticket. If you offer customer support, put in a ticket using whatever mechanism is appropriate. Post in your own ticket system, send an email from an outside account, and/or ask a friend to Tweet for help (including an @mention of your company).
I gave this list a quick trial run, and noticed that I hadn't ever changed my personal greeting in the company phone system!
What did you uncover?
_____
_____
Thank you, Rosemary!
You're irresistible!
ME "Liz" Strauss