Like love, the course of running a successful business never did run smoothly.
Chalk it up to the sheer number of variables – on both a macro and a micro level – that a business has to deal with. Regardless of how much time and effort you pour into planning things out, success is never going to be linear. Instead, it's dotted with peaks and troughs, twists and turns. And those peaks and troughs can seem magnified unless your business is agile and flexible enough to handle change with aplomb.
That flexibility and agility is rarely a happy accident, but rather the result of hiring a freelance risk management consultant and a concerted effort to build a foundation that is able to adapt as circumstances change and your business grows.
Here are three essential skills you'll need to ensure your foundation is one that can grow as your business does.
Take your brand identity seriously
Your brand is your biggest asset. Creating a recognizable brand identity is key to everything: Rankings, conversions and sales.
The first step is investing time and effort into finding a name that sticks in mind, creates niche associations and is fun to brand. From there create a cool logo, color scheme and design. This company name generator will help with all of that: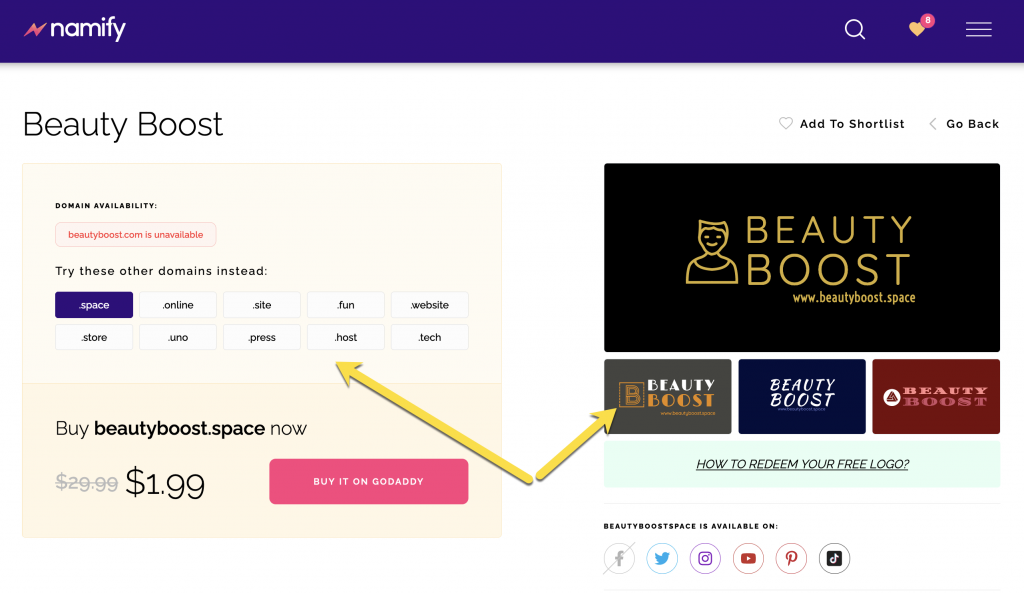 Learn how to build the right team
We all know that finding the right talent is a crucial aspect of building a successful business. However, when you're starting out and don't have the resources and skills of an immense HR department at your disposal, it can be difficult to know how to find – and retain – the best of the best.
One thing that tends to trip up small or new businesses is the belief that the only way to attract top talent is with top dollars – something that your business just might not have yet. However, a survey by Flexjobs found that, of the 1500 people surveyed, 20% of those would be willing to take a 10% pay cut in favor of flexibility in working conditions, and 22% would be willing to forego health benefits.
Ultimately, building a great team doesn't mean hiring those with the most prestigious qualifications, or spending big on salaries. Instead, place your energies into two areas: building flexibility into the roles you create so you can be sure to attract great talent, and hiring staff who are a good personality and culture fit. Adopt a virtual phone system to keep your team always connected, even if they are on the move. Use collaboration platforms to foster knowledge exchange.
Learn to compartmentalize
In the early days of your business, you're probably going to be wearing a lot of hats. Depending on the nature and scope of your business, you may be salesperson, bookkeeper, marketing manager, customer service rep and director, all at once. And when you're performing multiple roles at once, it can be hard to separate them out once the time comes to hire help.
What you need to do is compartmentalize. For each role you're performing, determine the core activities and tasks that define that role. As your business grows, you'll add more and more tasks to that list, which will make writing position descriptions when you're ready to hire staff infinitely easier.
This advice also comes in handy when you, inevitably, need to work on separating your work and your personal life. If you're juggling, say, being a parent and running your own business, you may want to take the time to write out the tasks you perform as a parent, and those you perform as a business owner. That way, you can assess whether you're focusing on the right things at the right time.
Learn to document your processes
In almost all fledgling businesses, there's a great deal of tacit knowledge – that is, information, processes or procedures that are undocumented. For example, you may know how to update your website, or change the outgoing voicemail message, or which suppliers can deliver at short notice.
Relying on tacit knowledge, however, leaves your business vulnerable. The director of a company I used to work for was inordinately fond of asking his employees, 'What if you get hit by a bus tomorrow? Will anyone know how to do your job?'
It's a valid – if morbid – point
Documenting processes, while time-consuming and frankly a little dull, is crucial to the success of your business. Keeping in-depth, up-to-date documentation on processes and procedures (you can find an easy 10-step method for documentation here) makes coping with change and growth a far less stressful experience.
It also means that, when things go wrong, you can easily backtrack and ascertain where things went wrong.
Image: Pixabay