How to Blog Series
by
Marya Jan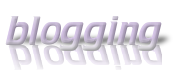 Small Business Owners Can Make a Blog a Customer Magnet
Do you have a business blog?
Or, do you feel like rolling your eyes when people tell you to get one?
Who reads a business blog anyway? Aren't they places where business owners talk about their star employees, new products in the pipeline, latest on advertising efforts, and publish other bits and pieces of information that nobody cares about.
In other words, they publish incredibly boring stuff.
Well … not necessarily.
And it doesn't have to be that way for you either.
Your blog can be a customer magnet.
Don't you want to bring more customers to you?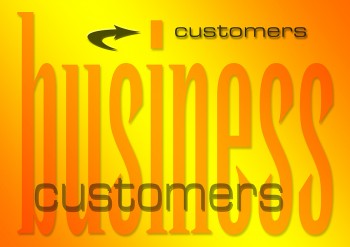 BigStock:
A blog can be a customer magnet.
6 Steps to a Business Blog that Attracts Customers
Here are six small steps you can take right now to ensure that you never go down that path – path that leads to boredom and ultimately abandon of your site. These are six steps to a small business blog that draws customers closer to you.
#1 Publish non-promotional content
The first thing you can do is stop promoting your products and services on your blog. Really, trust me on this. Your blog is not the place to that. Your website is, your online catalogue is, not your blog.
People don't sign up to hear from you if all they are going to hear about your fabulous products – which no doubt, they are. People sign up because you post some interesting and engaging content that they don't want to risk missing any of it.
For instance, I subscribe to my son's speech pathologist's business blog. Yes, she has one, and a fantastic one at that. (My son has Asperger's Syndrome so he needs help with social skills and pragmatics.)
I have signed up to her blog because she routinely publishes stuff about what's new in the world of ASD therapies. She recommends great resources, and what's happening around town. She highlights successes of her other clients (with permission, of course). She tells parents quick tips that we can follow at home.
What a great blog she has where she publishes such useful content that people who can't even afford her services now, sign up. And they might eventually, in future.
#2 Offer a freebie for email opt-in
Speaking of signing up, the whole purpose of blogging is to capture first time visitors email addresses straightaway, before they leave your site and forget all about you.
It really helps if you offer them some incentive – an ethical bribe if you may. My son's speechie has got a 7 page report on how to find the right speech therapist for your child and when to do it. Indirectly plugging her service? I don't really care, the tips are solid.
Think about if, if you have a child who doesn't speak at age 3, would you not opt-in for information from a credible source?
Offer a freebie, and turn your blog into a lead generation machine. Psst … that's the why you are blogging anyway.
#3 Publish content regularly
This is a topic of hot debate. But before you start freaking out, understand that your business blog is different from those huge blogs that everybody on the planet seems to follow.
Often, they have teams producing content for them, and either they are news sites masquerading as blogs, or blogs who grew big over a period of time. The owner usually monetizes them by placing advertising on them do they need an infinite number of visitors and hits to their site. Hence, they often update multiple times a day.
Your blog is different; you can get away with updating once a week. That is what I do and it works for me.
#4 Make yourself human & position yourself as an expert
Are you a huge company or a small business? I am thinking the latter.
While you may not have a really corporate voice on your website, it will still pay to come across as a living, breathing human on your blog.
You get to engage with your readers, who could possibly be so impressed with you that they will eventually buy from you.
Even if you don't, isn't it a good feeling to show your human face and just chill?
Like Sonia Simone of Copyblogger says, create Know, Like and Trust on your site. Get people to know and like you by being approachable and talking about your company's mission. Post content that will get them to trust you.
And let's not forget that we only buy from people we know, like and trust.
#5 Give your blog an audit
If you already have a business blog, give it a cold, hard look. If this blog was written by somebody else, would you subscribe?
Is it easy to navigate or feel cluttered? Does it look professional in its appearance?
Think about what sort of content are you publishing. Think about the frequency and length. Really think about the headlines. Which brings us to our final point; writing to earn people's attention.
#6 Write like an A-list blogger
And lastly, do you know why most business blogs stink?
It's because they person doing blogging has no clue how to blog in the first place. Blogging is a genre in itself, and in order for you to get people interested in your content, you must do as the Romans do.
Make your posts screen friendly and easy to read. Make them scannable using subheadings, bullets, bold and numbered lists, in the body of the post. Refrain from using long paragraphs. Make them short to really break up the text.
Keep your posts short – aim for a length of 500 words. You can write that in an hour. Think of this time as an investment in your business. Or, if you can't spare a single minute, hire a freelance blogger.
Author's Bio:
Marya Jan is a proud content creator for Open Colleges, (an education provider with awesome business and writing courses. When she is not busy blogging for them, she can be found helping small business owners revamp their blog content at Writing Happiness.