by
Anita Brady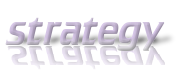 Quality and Service
Some rookie business owners seem to think that they can swing open their doors and the world will step inside. Others recognize the importance of marketing, but put all their effort into selling their concept while allowing their product to suffer.
Smart entrepreneurs (and their employees) know that quality and service reign supreme. It's rare that one exists without the other. I'm recalling the TV show Seinfeld's 'Soup Nazi,' an episode where people stood in long lines for soup, despite horrible service, because the product was so good. That doesn't often happen in real life.
Likewise, the most charming salesman might sell you a bad product once, but you'll never buy another if it breaks as soon as you get it home.
The bottom line is this: Offer a consistent, excellent product with a smile, and customers will remember and return. Fortunately, in a competitive market place, there are plenty of ways to make your business stand out from the pack. Adopt a few of these ideas and you'll have your own line halfway around the block — just be nice to them when they get to the counter.
Introduce Yourself
Down the street from my house, a new surf-themed restaurant and tavern opened last year. Eager to try something new, I gave them a shot their first week in business. Immediately upon entering, I was faced with a crowded bar of people enjoying happy hour drinks. I was scanning the room for a table when the bartender reached his hand across the bar and greeted me, "Hi, I'm Perry. Welcome to the Wave Bar. Grab a table wherever you like."
Perry later walked over to my table and reintroduced himself as the owner. He asked me my name and learned that I lived down the street. A few weeks later, I returned, and Perry remembered my name.
Nowadays, it's the first place I take relatives when they come to visit. They think I'm really something when everyone waves and greets me by my first name when I walk in the door. Had I not been immediately made to feel like a valued local customer, I'd have probably returned, but not nearly as often.
Seek Out Customer Opinions
There's a difference between an anonymous comment box by the door and actively asking your clients for feedback. Don't get me wrong — a comment box is still a great tool — but don't be afraid to take criticism in person as well. If someone has spent their money with you, they're already invested in your business.
The produce manager at my local grocery store once asked me if there was anything they didn't carry that I wished they did. I told him that I often go to a competing store, farther away, because they carried tempeh, a tofu-like meat substitute that I often use in tacos and pasta (don't laugh). He had it in stock the next week, and I've hardly returned to the other store at all.
Don't be afraid to solicit your customers' honest advice. You may be able to tailor the services or products you offer more to their needs, and they'll then be far more likely to return and recommend you to friends.
Reach Out on Social Media
Facebook, Twitter, and Pinterest give business owners an unprecedented ability to play a role in their customers' lives. Design attractive, informative pages at each social media portal for your business, and then carve out time to visit the pages of people who 'Like' or subscribe to your page. Don't be afraid to leave comments on their pages, giving them compliments and offering advice.
This shouldn't be confused with direct marketing — although there is a place for advertising via social media, we're talking right now about acting just as a friend would. Don't spam your customers. Engage with them.
Say 'Thank You' In Every Possible Way
Your customers are far likely to return if they feel appreciated. Start with the most obvious method — give each person who makes a purchase the most genuine, thoughtful 'Thank you!' that you can muster. If your clients are online, a quick "We really appreciate you" email can work wonders.
If it seems appropriate, even sending handwritten notes to large clients and customers will ensure that you're remembered. Keep a stack of stationary on hand to make this easy.
I was recently shopping at a local boutique clothing store, and after making a purchase, the proprietor handed me an invitation to a cocktail-hour and special product showing the following week. The timing was convenient for me, so I stopped in, enjoying champagne and finger food catered by the bakery next door. Guess what? I couldn't help but buy something that day.
Let your customers know that you appreciate them, seek their input, and stay in touch. As long as your product is good, you'll find that they'll take pride in your business and help spread the word. What other ideas have you used for inspiring customer loyalty?
—-
Author's Bio: Anita Brady is the President of 123Print.com, one of the foremost suppliers of customizable custom designed business cards and other items for small businesses and individuals. She is an industry veteran who has managed strategic marketing and other efforts for companies small and large.
Thank you, Ann. Loyalty is key to a strong business.
–ME "Liz" Strauss
Work with Liz on your business!!