How to blog series
by
Emily Green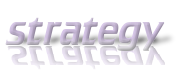 Blogging can make you money but only if you avoid some of the annoying pitfalls that can actually cause you to lose money instead of gaining it. The following are several common and very costly pitfalls that bloggers all over the Internet encounter on a daily basis.
The Time Sucker That is the Internet
The Internet is a minefield filled with numerous distractions. There are social media outlets, games, blogs and search engines that just seemed designed to distract and waste your time. However, if you are looking to make money on your blog you need to avoid these distractions at all costs and apply yourself to networking, writing blog posts, researching and interacting with visitors.
If you are finding it hard to avoid distractions consider some of these time saving methods:
Set a timer
Block distracting websites
Create a schedule and stick to it
Will Write Soon – Losing Contacts
Contacts are everything in the blogosphere. It can often be easy to assume that the contacts that you have made in the blogging world will be there forever, but if you don't keep in touch you'll notice that they slowly start to disappear. Avoid losing contacts associated with your blog by devoting a few hours every week to emailing, tweeting and touching base with your numerous contacts and with Android tablets that are designed to keep you online 24/7 there is no reason you can't keep in touch!
Due Date Delays
Guest blogging or writing blogs for others can be a great way to earn cash, but you have to be willing to stay on a strict schedule. Many of the blogs that welcome you with open arms to guest blog or blog for them have strict schedules they need to keep. When you agree to blog make sure you stick to the deadlines, not only will it help ensure you get paid for your writing but it helps build your reputation within the blogosphere community.
People Pleaser – Catering to the Billions on the Internet
There are billions of individuals on the Internet and as a blogger it is your role to make sure that you don't offend them. Offending your audience is a sure fire way to send them packing to another blog and cost you money. Remember the more visitors you get the more money you can make! Offending a part of your audience will certainly cost you in the end.
That doesn't mean you can't voice your opinion or talk about controversy. No, it just means that you will have to keep comments and blog posts classy and within the limits. And if you do make a risky comment or blog, just remember you risk losing that audience.
Need a little extra cash? Looking for a way to earn money? Grab a computer or a tablet and start blogging. Just remember avoid these four common pitfalls and you'll be on your way to earning money just for writing and blogging of favorite topics.
Author's Bio:
Emily Green is a freelance writer and a lover of technology. For work or play, she prefers using an Android tablet . Follow her on Twitter as @emgreen85.