by
Jason Phillips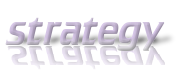 What Offline Businesses Know
Small businesses have always been built on customer relationships. Strong relationships with your customers mean stronger stability for your business. Mom and pop stores on main street have lived off this truism for years and they continue to do so because so called brick and mortar businesses deal with customers in person every day. In many ways, customers are their business.
The Limits of Internet, Email, and Text
What internet businesses have forgotten, however, is that dealing with customers is their business too. That means that whatever Internet business you are in, dealing with customers is what you are all about.
Internet businesses, for all of their convenience and stocking capability, have always had been at a disadvantage from local brick and mortar businesses due to the lack of credible customer relationships. When a customer shops at a local business, they have the advantage of asking for a sales associate from behind the counter when they have a question or concern and a real person will show up and help them out. In addition, the customer and sales associate can build a solid relationship with each other over time. This means that if the customer is familiar with Jane because she was kind and helpful last week, he can come in the next week with his concern and ask for Jane again with a good reason to believe he will receive the same quality of service.
This kind of long term personal relationship model breaks down over the impersonal Internet.
Email and text chat have been the mainstay of customer support for most online businesses, but customers can't connect to a user name the way they can connect to a face. For all the customer knows, a different representative could be using the same name each time and the customer would never know.
There is something about face to face communication that builds a connection between people that email and text can never do. While brick and mortar may have had the monopoly on this face to face personal touch to customer service in the past, video chat is quickly evening the playing field.
How Internet Business Changes with Video Chat
Have you ever noticed how a little baby will stare at your face for minutes on end while you hold them? This early staring at people's faces is a developmental stage that is vital to all humans. This trains us to distinguish the thousands of different facial expressions and subtle emotions that are communicated through face to face communication. Text chat and email certainly can't come close to this level of communication. And while voice communication provides the addition of voice inflection, it still comes nowhere close to the depth of communication achieved by face to face communication.
This is why video chat is vital to your online company's customer service strategy.
The text based, impersonal and anonymous nature of the internet is changing under us with the advent of video chat. The internet is about to become a much warmer place because of the depth of communication now available between people.
The bottom line is that video chat is a great thing for your online business because it begins closing the gap between brick and mortar customer service and online customer service.
Make no mistake; this is going to be a challenge for some of us to get used to. After years of sitting, and maybe even hiding behind email and text, we are going to have to get back to the basics of good old person to person communication. We need to relearn good eye contact, good clear speaking and the elimination of all those "ums" and "ahs".
Author's Bio:
Jason Phillips shared this post. Jason is a freelance writer who enjoys the challenges of creativity and attention to detail. His articles on webcam chat are really appreciated by his readers. Jason always tries to provide unique and interesting content in his articles.
Thank you for adding to the conversation!