A Woman Who Knows Your Boss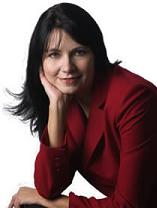 I met Anita Bruzzese via email quite a few weeks ago. Then about two weeks before SOBCon, we had a wonderful conversation via telephone about her book and her job as a nationally syndicated workplace columnist for Gannett News Service and USAToday.com. Anita has been writing her column for about 15 years, with a readership of more than 8 million. She also blogs at AnitaBruzzese.com. Recently, she wrote her second book, 45 Things You Do That Drive Your Boss Crazy–And How to Avoid Them
published by Perigee.
Anita, how did you get started writing about workplace issues?
I had been the managing editor of a magazine on employee benefits, and that exposed me to a lot of workplace issues. Then, when I had my first child, I decided to start freelancing from home and looked into writing about the workplace for a general interest audience. It was interesting because when I first proposed it to several newspaper syndicates they weren't interested, saying that they already had finance columns. They just didn't get it. The workplace had changed and people needed information to manage their own careers. It wasn't just about money – it was about the problems with co-workers and bosses and the strategies people needed to get a raise or get a promotion.

I had worked for USA Today, so the company that owns it, Gannett, knew me and decided to begin distributing the column nationwide. I sort of held my breath the first week, not knowing what the reaction would be. Then, the mail started coming in, and I knew that I was on the right track. All these people were writing me saying, "I thought I was the only one going through this at work.." They now felt they had someone (me) out there helping them.

In that respect, it really was like blogging. I wrote about an issue, and people just jumped on it, responding with situations they were going through, looking for more information. I spent a lot of time in those early years responding to reader letters – that was before the Internet and e-mail, and people didn't have any idea where to go for more resources. Now, with blogging, you get that instant community and that instant access to information.
Your book certainly has an interesting title. How is it different from the other career books out there?
I'm a journalist. That means I'm not promoting a specific product or method that will get you ahead at work. I've always said there's no holy grail of workplace advice, and I am constantly looking for sources of information that will help people at work. To me, information is power. If I give that information to readers, then I've given them the keys to their own success.

At the same time, I kept getting these letters from readers that showed me they weren't always getting it. They were making the same mistakes over and over, so that got me to thinking that perhaps I needed to not only put all this information in one place, but I needed to tell them WHY the boss cared whether they talked on their personal cell phone too much, gossiped or failed to write things down. It was, simply, the stuff that was driving bosses crazy.
So, why does the boss care?
It's pretty simple, really. He or she cares because what you do affects his or her job. It's always about the bottom line. Anything you do that adversely affects the boss's ability to get ahead, to look good in front of his boss or to contribute to the company's bottom line is going to get you on the boss's radar screen in a bad way. And that's something you want to avoid, because once he or she notices something you're doing wrong – like wearing the wrong thing to work – then the boss says, "Hmmm…What else is this person doing wrong?" And then the boss starts watching you closely to catch you screwing up something else. That's never a good thing.
What are some of the most common mistakes people make at work?
I think the most common errors people make have to do with communication. Despite having technology at our fingertips, sometimes it gets in the way of common sense. Don't put anything in an e-mail at work that you wouldn't mind 12 lawyers seeing. Don't blog nasty things about your company or your boss. Don't gossip because it's demoralizing and immature. Make sure you know how your boss best likes to be communicated with and how often. It's also a good idea to keep your language clean and your jokes cleaner, because co-workers who get offended can end up complaining about you to the boss.
Any final thoughts?
I think a lot of people feel trapped in their jobs. They find themselves in these difficult situations, and they don't think they have any power to do anything about it. I'd never be comfortable thinking I've got all the answers, so that's why I try to continually interview other people and offer readers the best information out there. I tell people not to get discouraged – there are so many people out there willing to offer good advice and help, and you really do have the power to make your career what you want it to be.

Thanks, Anita. It's always fun talking to you. Your book would have served me well — both when I was a boss and when I had one. It's a pleasure to see that you have put this information where real people can use it.
Good luck on your May 27th appearance on the Today Show!!
–ME "Liz" Strauss