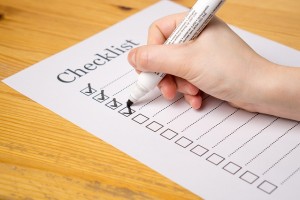 No matter your business size, you know that managing various aspects is crucial.
With that being the case, how would you assess your company's project management skills?
If you're running a one-person show, you know that the project decisions fall on your shoulders. While you may get a few wrong, it is imperative the bulk of project management decisions you make come out on top.
When you have many employees, finding the right one to direct project management is key. By having the right minds in the right places, you can make the right decisions time and time again.
So, is proper project management a staple in your business world?
Review Your Project Management Efforts Going Forward
So that your project management efforts are always moving forward, remember these keys:
Knowing who to pass responsibilities to
Whether you make the final call or a manager does, make sure the right person or persons end up with the projects.
For instance, you have a big customer service initiative coming up that you've been waiting to unveil. The one catch is that the project is going to need some heavy marketing, especially in the area of social media. While the individual you'd like to head the campaign is great at many facets, he or she is not strong with social media.
So, do you still give them the keys to the project despite the social media shortcomings? Or, better yet, do you trust them to find the person who gets social media to collaborate on the initiative?
The answer depends on if you trust that lead person to do whatever it takes to promote the project. If you do, there should be no worries moving ahead. If you don't, you may need to intervene at some point.
The bottom line is to know the strengths and weaknesses of those you put in charge to execute any project.
Some people can think on their own two feet and will not need guidance. Others, meantime, may need some extra nurturing to get the job done that you've entrusted them with. This can at times include finding the best product support.
Prioritizing the Right Projects
Depending on the number of projects your business has on its plate at any given time, things can get quite busy. That said a busy company tends to be a healthy one.
With that in mind, always do your best to review each project and where it falls on the importance totem pole. To do otherwise is putting your company in a dicey position. Without the right project structure, you can end up with a free-for-all on your hands before you know it.
In prioritizing those projects, look at the following:
Customer needs and expectations
Which projects have the greatest potential for financial return?
Those projects your team can handle with nary a concern
The better you do at prioritizing projects, the faster you become a consumer favorite.
Getting Customer Feedback
Although you make the final decisions, taking customer input is important.
For example, a new project you unveiled recently was a huge hit with the bulk of customers. In not resting on your laurels, get some feedback from customers on why they liked it and how it benefited them.
On the other end of the spectrum, another project you recently put in motion met with muted applause. Customer feedback is essential on why this project did not work as others have.
Once you have all your feedback, both positive and negative that is, be sure to meet with your staff and discuss it. In doing this, you are better prepared when you move on to upcoming projects.
Often, top business owners and project managers learn from yesterday and act today.
In dealing with many projects and people at once, you have your hands full as the company owner.
Step back for a few moments and assess how things are going.
If you've for the most part made the right hires and the correct decisions, your company should be doing fine.
So, does that sound like you and your business?
Photo credit: Pixabay
About the Author: Dave Thomas writes about business topics on the web.