By Abby Perkins
A blogger's time is one of the most important aspects of their profession. The slightest distraction can be incredibly costly to their productivity – especially if those distractions are persistent. There's no question about it – wasting time prevents bloggers from performing at their highest level.
However, there are productivity hacks that can help bloggers manage their time more effectively.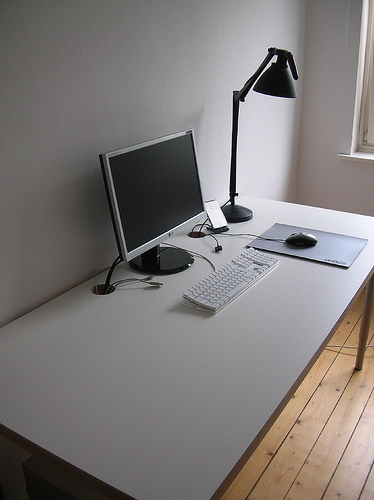 1. De-clutter your workspace
The best thing any blogger can do is set up a dedicated work space that is free from any possible distractions. An untidy work environment can leave you preoccupied and unfocused.
When you establish a place of order and structure, your thoughts become clearer and your mind becomes more focused, allowing you to be more creative and stay on task. Keep the area you work in clean and uncluttered – and, if you can, make it completely separate from communal areas like the living room or kitchen.
2. Disconnect from distractions
Bloggers can be a lot more productive without the distraction of a cell phone or the constant buzz of incoming emails. Though these things don't seem like a big deal, they're often a bigger distraction than we realize. Download a service like Pocket to help you stay focused, especially if you find yourself frequently distracted by articles and videos when you really should be working.
There are also services like Inbox Pause and StayFocusd to turn off email notifications or block certain distracting websites during certain periods of time.
3. Take notes and plan ahead
Journaling is an effective way to get unstructured thoughts and ideas down on paper. Once you've written out your thoughts, you can more easily organize them into actual blog posts and articles.
It doesn't require much of your time, but organizing ideas by developing a schedule will also help you become a more successful blogger by allowing you to plan your time more accurately. If you write ideas down as they come to mind, you'll be less likely to forget them later, and planning ahead will help you be more productive the following day.
4. Outsource research and writing assignments
A blogger's work can get overwhelming. If you find yourself with a backlog of writing and not enough time to do it, it can be beneficial to consider paying someone to do research or write blog posts on your behalf. Outsourcing your work helps you save time, while letting you maintain control and consistency over your work. You can relax or complete other duties while other people deliver results for your blog.
One thing to keep in mind – if you're outsourcing content, make sure you and the freelancers you work with have a clear understanding about things like pay, author credit, content ownership and more.
5. Switch up your location
The human mind craves stimulation. Working in the same area every day can lead to burnout and stress. If it's possible, make an attempt to work in a different location once a week or every other week. You could go work in the park, in the local library or in the corner of a coffee shop. Changing your location is an great way to gain a new perspective and regain your focus on writing.
Whether you blog for fun or it's your main source of income, everyone can agree that there are never enough hours in the day. These productivity hacks will save you time and increase your efficiency.
What are your favorite blogging productivity tips?
Photo Credit: Alsterstar via Compfight cc