By Lisa D. Jenkins
"Others may be talking about the same thing, but they aren't talking about it with your voice."
How many times have you heard this when people are encouraging you to blog?
A lot? If you're like me, it's a lot.
Here's how it happens in my head:
I have a thought about something timely.
My brain takes a walk along that thought path and reaches a conclusion.
I consider blogging about it and then I think there's no need to write what everyone else has already published.
Why clutter up the internet, right?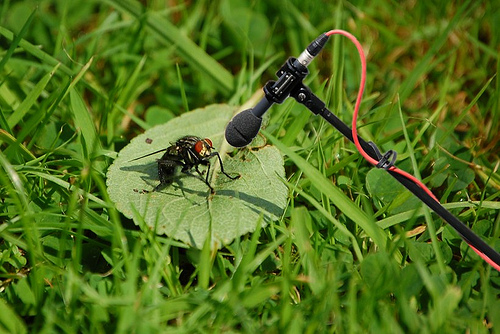 Now, the Husband doesn't do work that's remotely related to mine. In fact, his sole concession to getting anywhere near what I do for a living was to open a Facebook account six months ago – and we've been together for almost 8 years.
So you can imagine my surprise when he was sitting next to me last week and started asking informed questions about big data, segmenting, conversions and other magical things that make my nerd heart sing.
He was reading a blog – a blog I love. He continued to read through that blog for a number of days. Clicking ever deeper into the content and looking at me every so often like I was a supernatural being because these were things I not only knew but used. He asked questions, I answered and that went on for a while, so I pointed him toward three more blogs that feature similar content. These blogs are also on my not-to-be-missed roll.
Aaaaand here's how the lesson of the opening statement from this post was driven almost painfully home for me.
He read a couple of posts from each of the new blogs and dove right back into the first one. Why? Because the voice, style and format of the first blog made the content easier for him to consume and relate to.
Hmmmm.
It's almost like all those people who've come before me – those people I look to for guidance and advice – know a little something about this world of online business. Weird.
Now, I'm open about not blogging for myself. But I don't for a second advocate that strategy for you – partly because I don't know you and your business. And partly because it's almost a given that the people who will love what you do need to hear what you do, and why you do it, from you. In your voice.
So lay it out there. Write what you're thinking. Write about what you do. Write about the tools you use. Write about how you solve people's problems. Let people read you. Blog.
Author's Bio: Lisa D. Jenkins is a Public Relations professional specializing in Social and Digital Communications for businesses. She has over a decade of experience and work most often with destination organizations or businesses in the travel and tourism industry in the Pacific Northwest. Connect with her on Google+