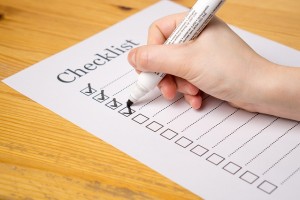 No matter how many years you have devoted to your business, are you sensing that your company needs a boost?
If this is the case, what steps do you plan on taking to give your business the boost it needs to keep pushing forward?
From a financial boost to more brand recognition, there are times where you have to act.
That said is now the time to give your business a boost?
Don't Delay and Live to Regret It
If your business in fact needs a shot in the arm these days, here are some ways to go about it:
Financial boost – It may be where your business needs financial punch to make things go where they need to. If this is the case for you; how best to go about this? You could seek a small business loan in hopes of infusing some punch into your company. If you opt to go this route, be sure to do your research on the different loan providers out there. Make sure you know who you are dealing with. Research each loan provider you consider working with. Doing this allows you to separate the good ones from the not so good ones. Along with experience, you want a provider with a track record of success in helping folks. It is also important that you get the best customer service possible from any provider you go with. At the end of the day, a financial shot in the arm could make quite a difference.
Website boost – How much time do you spend concentrating on your company's website? If the answer is not much at all, this can prove rather detrimental to your brand. That said it may well be time to go out and get help for your website. One of the ways to go about this is by finding a good SEO company. With the right search engine optimization provider, you can get your website going. As you deploy better SEO options to your marketing, you should see an uptick in traffic over time. One of the ways this is done is by an SEO provider giving you good marketing content with which to work with. As more consumers see blog posts with keyword links back to your website, you stand to gain traffic. The key here is make sure you give consumers a website worth looking at.
Morale boost – Last, if you have employees with you, you may find that a morale boost is in order for your business. Over time, the morale of a workplace can dwindle. When it does, it is important for leadership to change course so that things in all hopes pick up. If you do not get your workplace morale going in the right direction, it can have a myriad of consequences. Do your best to get your employees fired up once again about what they do and the customers they serve. From a more fun environment to incentives to grow in their jobs, make sure your workers know you care.
In getting more consumers focused on your brand, it may well be time you gave your business a boost.
Photo credit: Pixiebay
About the Author: Dave Thomas covers business topics on the web.