Visual Stimulation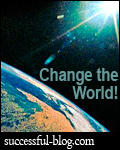 Every year in publishing, the push for sales conference was brutal. My birthday was for most of my coworkers a "drop dead date."
The focus, the hours, the living, breathing attention of an entire company were all centered on a week of product release. If we missed it, an entire year of sales was blown . . . gone . . . forever. The competition was mighty. Our customers were children. The product had to be exemplary.
We were pulled thin like copper wire — dead tired, not pleasant, and out of creativity. I didn't realize the impact of such a relentless environment until we went to sales conference.
Our plane left through the beautiful skies of Austin, Texas, taking through time to Durango, Colorado. We didn't interact much on the plane. I worked on my presentation and contemplated Shakespeare's Sonnet 29, thinking it wasn't really about love.
It's not like we'd had been working in a sweatshop. It's not as if we were in a city devoid of beauty. Yet, with one step onto the tarmac — the Durango airport is atop a tiny mountain plateau. The world changed. I was surrounded by the luxury of space and beauty. It was a gift to be inside breathtaking mountain scenery.
The the view, the space, the sense of creation! How could I care about words on a page when THIS is waiting?
My energy, my creativity, my personality showed signs of returning to the living.
So now I know, when I'm "with what I most enjoy content least," the sky, the lake, a chance to lay back and look up into the leaves of a tree are what I need.
The world is majestic. How can we live here and ignore it? We only have to look a few seconds and we're wired to be moved by it. It's our home. It changes us to stop to recognize it. We're filled up with what we need.
Be awe-inspired. Then show another person how to be.
We can change the world, just like that.
–ME "Liz" Strauss