It's a Problem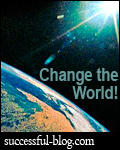 I've been looking at the problems I've faced down, moved around, and crawled over. Something stands out as more interesting than their causes or how they were solved.
Every time a problem arose, I argued for it. I had to prove it was a problem.
In my effort to define what was going on I would tell someone about what a problem it was.
People would talk about solutions. I would think, "You need to know why this REALLY IS A PROBLEM." I needed the listener to see that before I could move on.
Now it dawns on me that I'm the one who wasn't seeing. What useful reason could I give for convincing someone (and myself) that what I faced was a problem? Isn't that just a way to make the situation look and feel worse before I take it on? I can't imagine how such a habit must have colored my response.
I want future irritations, change of plans, and issues to be on notice. I'm no longer advocating for you to be promoted to problems. You'll be staying little things from this moment on.
I quit arguing on behalf of problems. I'm getting on to the solving part instead.
More time, clearer mind, less stress . . .
We can change the world — just like that.
–ME "Liz" Strauss