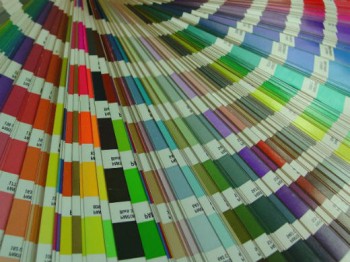 There can be different solutions to a problem. Some are closely linked to the problem itself, while others are totally detached, hence difficult to figure out. Many a times, we get so fixated with the problem that we fail to see a possible solution, just because it isn't directly related to the problem. For example, people looking to lose weight will find it hard to find the problem or its solution in anything else but diet, failing to see that it is the lifestyle that's contributing to the problem. While improving on your diet might be of help, you cannot take care of a problem until you adopt a multifaceted approach. In other words, you shouldn't really be looking for the magic formula for any problem because it usually takes small steps at various levels to deal with a problem.
Blogging is fun, but only as long as you are not doing it for money. As soon as you start going for that, you will have to face some tough competition which is getting intense day by day. In order to bode well, you will have to put your best foot forward. If you are blogging with certain goals in mind, there are some problems that you are going to face, and the sooner you can deal with these problems the better.
Not that changing the colors of the walls will sort out these problems, but it can certainly help. As earlier suggested, you need to adopt a multifaceted approach instead of going berserk with one single solution. Following are some common problems that you can face as a blogger, along with some tips on how painting your walls with a certain color can be of help.
Procrastination:
This one has been my personal "favorite" and knowing that most bloggers are doing it from the comfort of their homes, it's a given that putting off important tasks on tomorrow, and then the day after tomorrow, will be on top of the list of common problems faced by many bloggers. You can create dozens of to-do lists for all you want, but when it comes to acting upon your plans, you will find yourself getting indulged in some random tasks instead of working (in fact, these to-do lists will start to be counter-productive after some time).
There are, of course, other solutions to this problem, but having certain shades of red in the color mix of your interior can be of help. Red color comes under the fire elements of feng shui, and it is bound to give you some much needed energy boosts. You can use this energy to get out of your comfort zone. Painting the walls with red color will keep you on your toes, which is a must for all bloggers to survive in a fast paced blogosphere.
Stress & Perfectionism:
There are two types of stress, you get stressed when the workload is hard to manage, you have got too many things to worry about, there's some problem that you cannot sort out despite trying your best, and the likes. Stress resulting from these problems is normal, and it will keep coming and going with the passage of time. But then there's the 24/7 stress that comes from being a perfectionist. For some reasons, this trait is considered a plus point but the downsides can easily outweigh the plus points.
For example, being a perfectionist you will pay unnecessary attention to details that doesn't really matter, it might be a good thing if you were directing a motion picture or composing a song, but there are many aspects of blogging that don't really warrant getting stressed day in and day out (except of course the content or blog posts where you need to be spot on). If you are stressing out all the time to the extent of getting depressed then that is certainly not a very healthy habit at all. Apart from other solutions, you can also paint your walls with light blue or green color. Having the soothing colors like green or blue will help you to relax, feel fresh, and help you unnerve in those situations, when you are getting bogged down by the small things.
Writer's Block:
I am not really sure what exactly causes a writer's block, but it usually occurs when I am trying to think a little too hard. There are certain topics that require lots and lots of mental labor, and apparently, when our mind gets tired from all that labor, it simply refuses to respond in the way we want it to be (working as a "state within a state"). You might be able to pull off a couple more reps with your tired bicep or chest muscles, but there's no way that you can "force" your mind to come out of writer's block. Therefore, if your blogging topics require lots and lots of research and thinking, you can get some help by painting your walls with white or light yellow colors, which will help you think more clearly.
In addition to help you develop a more uncluttered vision, it will keep you calm. Not only that, but yellow can be the reason why you'll be looking to complete your work in time, and get out of the room after the working hours, given that some shades of yellow can start to agitate after some time.
Need I say more?
Arba Hana loves to write on interesting topics related to blogging and work from home. If you are looking for marble tiles for your home or office, you can visit the following URL and find the tiles in different colors: http://www.discountgranitedirect.co.uk/marble-tiles

.