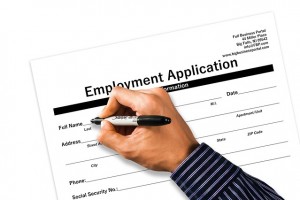 No matter how many employees you have, one responsibility in you have is making sure they're safe.
With that thought in mind, how safe are your workers when on the job?
Although you can't watch them when not on the clock nor should you, you do want to know how they are doing when working.
From the office to driving to meet with clients, attend conferences and more, do all you can to ensure safety.
Employee Safety Should Be One of Your Priorities
In looking at how safe your workers are when on the job, focus on these key areas:
In the office – Whether you have an office or work out of a warehouse, how safe are your employees when doing work for you? You can and should set various safety protocols in place. Doing this increases the chances your workers will go home safe at the end of their shifts. For example, review your work environment to see how safe it is. Do you have any items that could injure employees? Are there any issues when it comes to potential slips-and-falls in your office? How safe is your parking area for when employees are coming and going? By reviewing these things on a regular basis, you lessen the odds of accidents taking place.
Out on the roads – When one has employees driving for the company, it is important the former are as safe as can be. Unfortunately, safety is an issue out on the roads for some employees. As a result, you need to be sure your workers know how important safety on the roads is for both you and them. That said are you giving them the safest employee vehicles to drive around in? When considering buying vehicles for your fleet, be educated on the automobile market. Shop for not only economical autos, but also ones that come with high safety ratings. In the event your folks use their own vehicles for work-related purposes, check to see what they drive. Remember, if the time is now to go car shopping for you or them, safety should have a major emphasis.
Online activities – Safety does not only come in the form of one's physical well-being. That said make sure your workers are as safe as possible when doing work for you online. As an example, your employees should never give out sensitive info when on the Internet. Doing so can lead to hacking. If your company is hacked online, it can mean financial issues and more for you and your customers. If you have contract employees working for you from their homes, the same is true. If they have access to your online efforts, it needs protection. At the end of the day, online security should always be a focus for you and your team.
In keeping  your team safe, remember, their safety translates to your ability to be in business.
So, could your company safety see improvement?
If the answer is yes, get working on it today.
Photo credit: Pixiebay
About the Author: Dave Thomas covers business topics on the web.