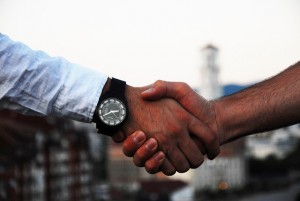 In order to give your small business the best chance to succeed, much of course depends on those you hire.
That said are you doing the best job possible when it comes to hiring talent?
In some instances, you're going to miss on a few choices. If you can hire 90 percent or better successfully, you can oftentimes survive those cases where you made the wrong choice.
So, what goes into hiring the best possible talent out there for your small business?
While research on your part is certainly key, a little bit of luck certainly doesn't hurt too.
From this day forward, will you do everything possible in hiring the right people time and time again?
Put Time and Effort into Your Review Process
When the time comes again for you to hire the right employees, keep in mind the following pointers:
Experience
What employer would tell you that experience isn't all that important? If you said very true, you'd be correct.
That said a person's job experience up to this point can mean a myriad of things.
Were they in a position of management? Were they responsible for making key decisions for the employer or employers they worked for up to this point? Were they tasked with overseeing large sums of money? Lastly, were they someone who managed to climb the corporate ladder wherever they were at?
As you look at any candidate's experience level, dig down deep to see just how thick it truly is.
Research
Assuming you take your time to properly screen each and every prospective employee, that research should include a number of factors.
Along with standard items like education, job experience etc. you really need to be socially active in the process.
Yes, what a potential employee does on social networking sites is having more of an impact today with employers than even just a few years ago. While you should not automatically discount a qualified individual because of political posts etc. that you disagree with, look for the obvious.
If someone exhibits signs of racism, bigotry, questionable acts like inappropriate pictures or videos, yes, those are red flags you should not overlook.
Education
Although some employers will tell you job experience is the overriding factor when it comes to hiring individuals, others certainly do not discount the importance of a quality education.
As you look at hiring educated talent for your small business, be sure you don't neglect the value of those educations.
For instance, if you are hiring someone to work with your company in the criminal justice system, that education is as important as anything else you will review.
Hopefully, each prospective employee has used what they learned through schooling to put themselves and their experiences in the right position, the position of contributing to your business needs.
Lastly, as crucial as that education is, street smarts are imperative too.
That is especially true if you plan to offer someone a job in a field where snap decisions in law enforcement and related positions of higher responsibility are oftentimes required.
Personalities Can't Ever Be Overlooked
Personalities
Even as important as experience, education, and social media etiquette are, don't ever discount the value of each and every personality you come across.
While someone can have fantastic experience and an education that is second-to-none, you want personalities that will mesh with your current team of employees.
That said be sure to keep the current makeup of your office in mind whenever you interview a prospective employee.
Ask yourself if this potential team member would in fact work well with the present team you employ. Could you see any personality clashes, perhaps people with personalities that are too strong or even too weak?
Finally, look to hire those individuals who exhibit a desire to go that extra mile for you and your employees.
In many instances, employees will have to do more than they're originally hired for. The last thing you want is someone who complains about that.
Remember, when the team effort is in place, it is hard for a company to lose.
Photo credit: Pixabay
About the Author: Dave Thomas covers business topics on the web.