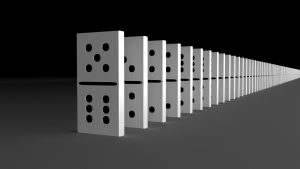 Over the last few years, it has been drilled into the brains of digital marketers everywhere: content is king and an important part of any search engine optimization strategy.
Consumers are looking for unique information that teaches them something new. The right piece of content marketing can drive sales. However, if your content is hard to find online then, naturally, your prospects can't convert.
Dominating Content Marketing in 2020
This year, expect content marketing to dominate SEO.
Content marketing and SEO go together like peanut butter and jelly… if you are trying to grow your qualified search traffic, you have to combine your content marketing with your SEO efforts
The best way to combine the two effectively is to use the new generation of tools that go beyond keyword matching and assist you in topic and context research. Text Optimizer is one such tool that applies semantic analysis against Google's search snippets to break any search query into the cluster of related and underlying concepts: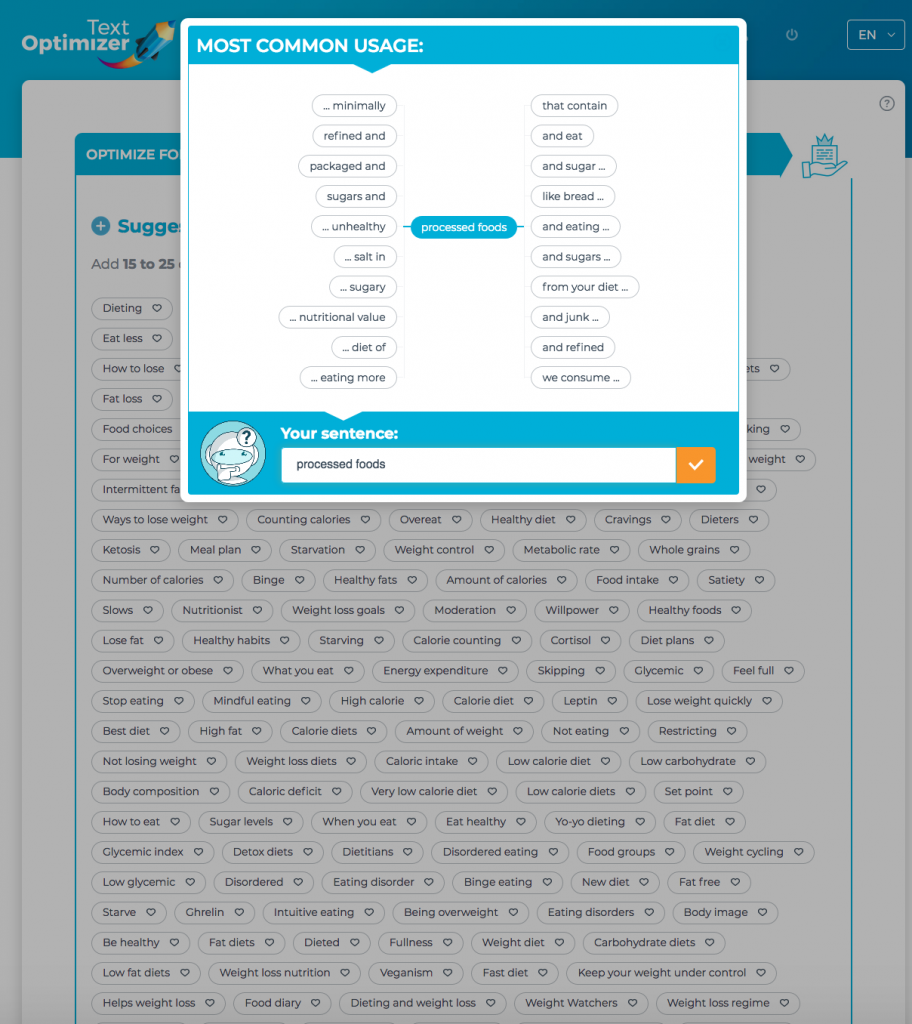 Use Text Optimizer to create both well-researched and well-optimized content to boost your SEO and content marketing efforts.
Since content marketing is taking over, let's examine how to get ahead in the space this year.
Blog or Bust
If you don't already have a blog, you need to have one created and tie it back to your website before you can begin integrating content marketing into your SEO strategy. Here's a solid guide on choosing the best blogging platform.
You can improve your conversion ratio and SERPs with images and a blog. A business blog is typically the best place to publish your primary marketing content. Put a content marketing plan of action in place, which needs to include developing informational material.
Strategic Content Development
As noted in Pay Anywhere's article "The New SEO", a blog is not a place for you to be super promotional. Save the sales promotions for email marketing. Instead, show
how your business is going the extra mile to help the community, or focus on a new product that is unique to your business or area
Search Engine Land suggests, "You'll sell more by not selling." Behind every good piece of content marketing is a good brainstorming session. Break out your notebook and some colored pens and consider these suggestions:
Feel your customers' pain.
Tune into your customers' passions and emotions.
Take a direct and indirect approach to crowdsourcing.
Feed off popular news stories.
Eavesdrop on your customers' and competitors social media channels.
All About Videos
At one point, adding an image to a piece of content marketing was good enough. With the recent explosion of video marketing, images alone are not going to cut it.
While videos deployed on YouTube or Facebook can be considered a form of content marketing alone, kick things up a notch by embedding videos right into your blog posts. Did you know?
78 percent of people watch videos online every week
55 percent of people watch videos online every day
By 2017, experts believe that video will take up 69 percent of consumer Internet traffic
52 percent of marketing professionals worldwide name video as the type of content with the best ROI
Quality Beats Quantity
Last year Google released its Quality Update. The update rewards websites that have quality content and punishes those that do not. Google update or not, it's always best to focus on delivering quality content. In assessing whether or not your content is up to par, consider what Forbes Contributor Jayson DeMers suggests:
Use an appropriate length.
Supplement with videos, images, infographics, and other media.
Be sure to use proper grammar and spelling.
Format pages and text accordingly.
Achieve an appropriate readability score.
Tie back to a qualified professional in the space — expertise matters.
Integrate content marketing with social media.
Utilize good internal and external links.
Provide value.
Marketing for Your SEO and Content Marketing
Your job as a content creator does not end after you create a piece of content. Content marketing is one part content creation and two parts content distribution and promotion.
You already know you should be sharing your content on social media, but what are some other places to promote it? Try using these locations:
Email communications
Email signatures
Search engine advertising
If you want to dominate in 2020, you need both SEO and Content Marketing.