With countless marketing tools of varying degrees of value and price, it can be difficult to choose which one(s) is right for you. And let's be honest, not every tool is right for your company.
For instance, some tools might really work well for some companies, drive more relevant traffic, generate leads and all but when you try to use the same tools for your company, the results are disastrous. So, what I'm trying to say here is, getting the RIGHT marketing tool for your business in key.
Sometimes it just takes the right tool to take your business to the next level.
These tools work. Don't let anyone tell you otherwise. And their performance is usually excellent if you get the right one. That you can take to the bank.
Here are some useful tools that can help improve your business without necessarily busting your budget.
Facebook
This comes as no surprise at all. Social media has become a force to be reckoned with, particularly Facebook. With over 1.8 billion monthly active users, Facebook is a valuable tool for marketers.
If you want this tool to be effective, choose wisely where you want to spend your money. You can use the money to create Facebook video ads or boost a post for your page that has a video as well as give your (photo) posts an extra boost.
But you should know video ads are more likely to reach audiences according to Socialbakers. In fact, it has a 135% organic reach.
So, it's a pretty good idea to invest your money on video ads.
Nextiva
Nextiva manages all conversations and engages with your customers and teams with one powerful easy-to-use solution. It offers strong contact center solutions that are small-business friendly and allow them to streamline their customer support and focus on marketing.
Ahrefs
This is one of the most valuable and helpful tool in the world of marketing. It not only tracks your backlinks, but also, tracks your competitors' backlinks and alerts you when it's mentioned online and checks your SEO.
It practically does almost everything relating to backlinks. If you want to improve your SEO, this marketing tool is for you.
GetResponse
This is an email marketing tool that you simply can't compare it to any other out there. GetResponse is in a league of its own.
It has amazing, easy to use features and it's super fast. This tool can increase your conversion rates with a drag-and-drop email editor, autoresponders, advanced optimization tools & integrations, automation segmentation and so much more.
Namify
Namify is a branding tool allowing businesses to generate a brand name, find a logo and define their whole brand identity.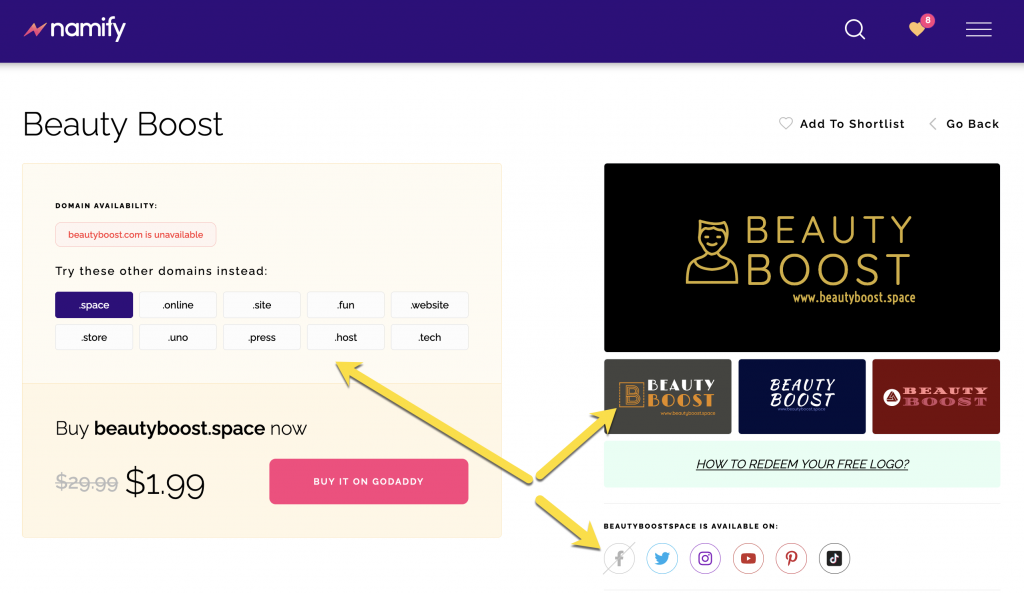 Buffer
If you want to keep your social media presence in check, buffer is the way to go. It has this amazing feature that allows you to schedule your posts in advance. This of course helps you get the most value out of your social posts.
And it's available on all social networks, how cool is that?
Optimizely
Want to improve your customer experience? Try Optimizely and you will not regret. If your company fully recognizes and understands the importance & power of providing a great customer experience, you simply cannot ignore this tool.
Optimizely has ways to get your user WOW'd by the experience which is crucial in customer satisfaction. You can as well create targeted content, keep track of your conversions, split test ideas and a whole lot more.
Crazy Egg
The name sounds quite hilarious, but it's an effective tool. It distinctly paints a clear picture of what your audience/ visitors are up to. It lets you know where people are clicking from, how many people scroll down your page and how far they go.
It's so easy to set up and quite affordable compared to other methods. For a good strategy in your SEO presence visit Linked website – Linked.ie.
F. Aldea is definitely a Digital Marketing communications consultant and blog author who loves to explore the hottest trends in business, technological know-how and marketing techniques and creates about a variety of stories.