(Updated in 2020)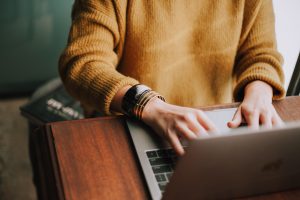 By Kayla Matthews
The ability to "read between the lines" can be extraordinarily valuable in business. The skill can help distinguish what people actually want, whether it's their boss or a client, resulting in new opportunities for themselves and their business.
Critical analysis is valued in fields like music and writing, with seemingly simple lyrics or written words being scrutinized with the intent to see beneath the surface. Ernest Hemingway's implementation of his "iceberg theory," relaying often seemingly straightforward content with an intent to have the reader discover and expose the deeper themes, is a testament to the power of such depth.
Critical analysis of media has made it the norm to read subtext when it comes to art; however, there are those in business who also recognize the importance of reading between the lines in the workplace. One of the most successful entrepreneurs in the world, Richard Branson, said as much in a Business Insider op-ed:
"Paying close attention to not just what someone says but the way in which they say it can help you to read between the lines — a place where the real story is often dramatically different to what the casual listener might understand is being said on the lines."
Regard the Many Aspects of Communication
Although it may be difficult to read between the lines in a conversation between two androids, human beings express emotions and intent in ways beyond the content of their words. In business, being aware of various aspects of communication can help you properly read between the lines.
Body language is a huge element here. Facial expressions, word emphasis and other nonverbal cues can place a different meaning on words.
If someone is relaying a business plan to you with a lack of enthusiasm and gesturing, it's possible they aren't as fond of the plan as they're letting on, but they may be too wary of retreating on their own idea. In this case, offering a new idea without outwardly criticizing the old idea is a great way to interact and read between the lines.
The Value of Personal Connection
Any business can assemble a well-worded statement that lauds fellow employees and shareholders. If this message isn't conveyed with passion and enthusiasm, though, it may come across as more going through the rounds. In the op-ed referenced above, Branson notes an occasion where a British Airways chairman was addressing the topic of low-level employees' misdemeanors: "The way he looked away from the camera as he said it made me seriously question the veracity of his statement."
Especially for successful entrepreneurs like Branson, who likely experience many disingenuous people who feign enthusiasm for personal gain, reading between the lines is an excellent tactic to go beyond the PR-speak. Body language and enthusiasm can provide relevant subtext regarding the veracity of the statement, whether it's just lip service or something more genuine.
People Love Listeners
In the business world, people are often jumping over one another to get their word in. They want to have the best idea, or at least show their boss they're contributing something worthwhile. However, in desperately trying to speak, many businesspeople neglect the importance of listening.
Think about how you would feel in a meeting where someone monopolized the whole conversation by talking about their own ideas. Even if the ideas had real merit, you'd probably feel ignored. If the person you're speaking to feels more like a sounding board, as opposed to an actual participant, it's unlikely they'll look upon you or your content with much regard.
The Power of Follow-Up Questions
An especially useful perk of listening more often is that you can come up with relevant follow-up questions, which informs the speaker you're listening attentively and provides you the opportunity to explore potential subtext. If someone seems like they're at a loss for being able to answer basic, relevant questions, their initial delivery will seem more like generic PR-speak. However, if they enthusiastically answer off-the- cuff questions with depth, it provides an effective oomph to the topic at hand regarding the speaker's authority and passion.
The Socratic method of participatory dialogue is an outstanding way to build upon ideas, with various people's creativity and knowledge contributing to greater understanding among all involved parties.
However, it's impossible to replicate the Socratic method in full if someone is failing to listen, which will make it difficult to ask relevant follow-up questions that provide clarification of the content, as well as the person's authority on the subject.
Proofread Emails, Twice
Even if you add emoticons in an attempt to show levity in an email, it can be very difficult to relay tone. "I'm looping Bill in" can read more like "This is Bill's problem now." Similarly, sending an email at midnight can show over-commitment. Although it's impossible to avoid email tone miscommunication entirely, paying close attention to tone and aspects like the time you're sending it out can help the message be delivered as intended: without the subtext of being annoyed or overly fatigued.
Especially for highly communicative positions like project managers and HR reps that rely on email and chat often, proofreading your messages not only for content but also for tone can prevent unnecessary conflict.
How, when and why you interact with others can provide extensive subtext that can form biases, either good or bad. To reduce mistaken subtext and nurture healthier business relationships, it's important to be very mindful of your body language and tone, as well as considering others'.
About the Author: Kayla Matthews writes about communication and workplace productivity on her blog, Productivity Theory. Her work has also appeared on Talent Culture, MakeUseOf, The Muse and Fast Company.
Photo by Christin Hume on Unsplash