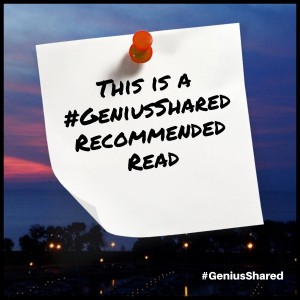 You're not "just a blogger."
You're not "just a small business owner."
You're not "just a mom."
You're not "just a consultant."
You're not "just an entrepreneur."
You're not "just a marketer."
You're not "just a student."
You're not "just a struggling artist."
See how that one qualifying word leaves everything in its wake smaller, less important?
The next time someone asks what you do for a living, tell them something fabulous and important about why you wake up in the morning.
"I teach–I fill children's minds with useful information and possibilities."
"I write–I share stories that inspire people to act on their dreams."
"I advise–I help business owners map out their path to success."
"I invest–I grow the future."
Let's give the word "just" a nice Viking funeral and find a new way to describe our path. Dare to dream big.
Featured image via Flickr CC: aotaro
This post has been listed as a suggested resource in a recent GeniusShared newsletter article by Jane Boyd entitled On Stories & Taking Risk.